BJP sets up Christian cell in Mizoram
Main motive is to change the party's image, which most Christians considered anti-Christian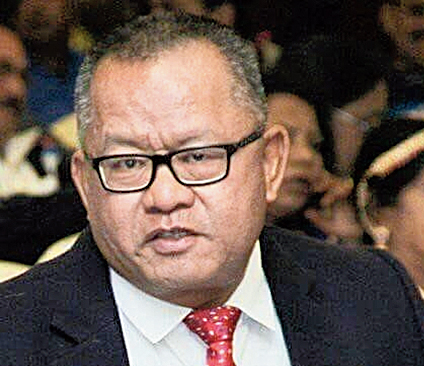 ---
Aizawl
|
Published 19.07.19, 07:46 PM
|
---
In an effort to expand its presence in Mizoram, a state in the Northeast pre-dominantly inhabited by Christians, the BJP has set up a Christian missionary cell which will be headed by newly inducted BJP member Lalhriatrenga Chhangte, party sources said on Friday.
A party leader told The Telegraph that the formation of the cell was discussed with the party's Northeast zonal secretary Ajay Jamwal on Wednesday and was finalised on Friday.
Chhangte will lead the cell as chairman and will appoint committee members in consultation with state party president J.V. Hluna, the leader said.
The leader said the main objective of the cell is to create good relationships with all the churches and para-churches and to collect data on all missionaries in order to extend help to them when they face problems.
Chhangte, who joined the party on July 12, had said the Centre had promised him to facilitate the setting up of such a cell in order to extend help to churches and missionaries.
The main motive was to change the party's image, which most Christians considered anti-Christian or as a party that supports communal politics, he had said.
He had also said the BJP should go forward in accordance with the local ethos in every state.
Chhangte was the first mining engineer from Mizoram and had resigned as deputy controller of mines at the Indian Bureau of Mining, Calcutta, before the Lok Sabha polls.
He was invited by the BJP to contest the Lok Sabha polls in April, but he had refused and contested as an Independent. "I refused it because I wanted to test the waters of Mizoram politics," he said.
He said in Mizoram, people mostly voted based on the party, therefore, he finally decided to join the biggest political party in the world.
So far, the BJP has failed to make much inroads into Mizoram.