Bid to make island temple plastic-free
Mass awareness generated to make the heritage site clean, eco-friendly and sustainable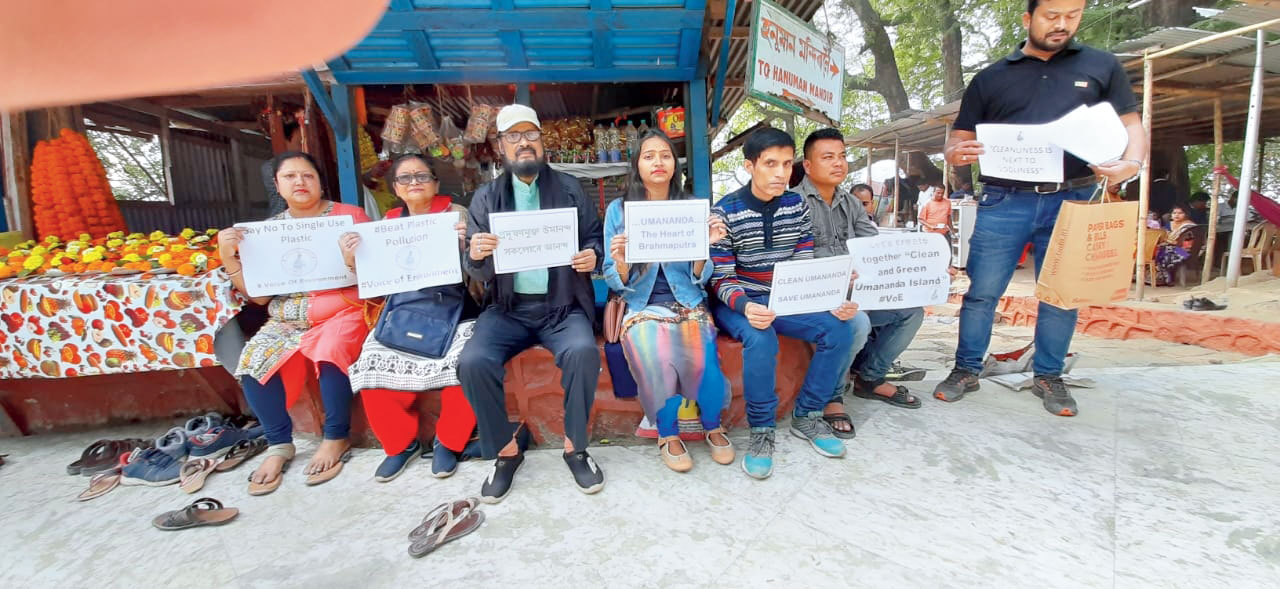 ---
---
A cleanliness and plantation drive was carried out on Sunday by the members of Voice of Environment, an organisation of youths working for preservation of environment, at Umananda island in Guwahati. The objective was to make an eco-friendly, sustainable and plastic- free island.
Moharana Choudhury, a member of the organisation, said they were generating mass awareness to make the heritage site clean, eco-friendly and sustainable.
Umananda temple is one of the most-visited destinations of devotees after the Kamakhya temple in Guwahati.
"Voice of Environment organised the drive as a challenge to generate awareness about minimising the amount of single-use-plastics being sold on the temple premises," Choudhury said.
"This is part of a small step for the bigger aim of protecting this riverine island and its rich biodiversity," he added.
Choudhury said Umananda Island is one of such astonishing eco-tourism and cultural destinations which symbolises braided stream of the mighty Brahmaputra and the rarest ecological landscape.
The Voice of Environment signed a memorandum of understanding (MoU) with the secretary of Umananda Temple Trust Committee to create a plastic-free premises, stop plastic pollution and protect the wonderful biodiversity and the rare species of golden langurs, among others.
A plantation drive of fruit-bearing trees was conducted on the temple premises by head priest and secretary of Umananda Devalaya Parichalona Samiti, Anil Bhattacharya, and others.