Avians attract tourists to beel
Numerous places in Upper Assam have turned into a seasonal paradise for thousands of migratory birds this winter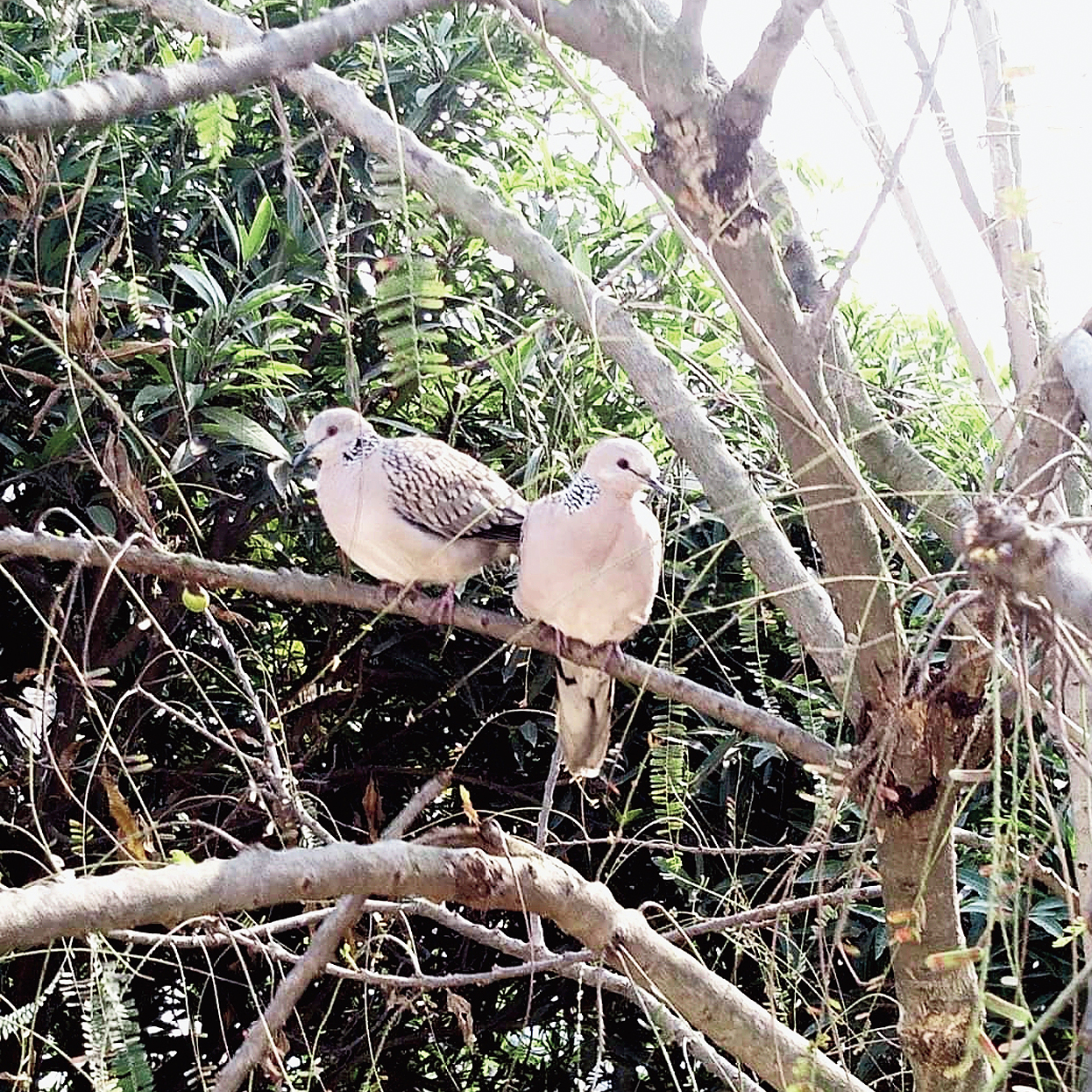 A pair of doves at Maguri Motapung Beel.
Picture by Manoj Kumar Ojha
---
Doomdooma
|
Published 17.01.20, 06:33 PM
|
---
Thousands of birds of varied hues have started flocking to Maguri-Motapung Beel in Tinsukia district of Upper Assam.
Maguri-Motapung Beel is 9km from Tinsukia town and 50km from Dibrugarh airport.
Numerous places in Upper Assam have turned into a seasonal paradise for thousands of migratory birds this winter. Among the feathered ones seen in the beels, some locally known birds are also attracting many tourists to these waterbodies.
"We have come here for bird-watching with the prime aim of photographing these critically-endangered birds that are winter visitors to the Assam valley and lower parts of the south Assam hills," Devojit Moran, a birdwatcher, told The Telegraph on Friday.
"It is an inspiring sight to watch these birds sitting quietly on country boats," Moran added.
Maguri Motapung Beel is an important bird area of the district and is a haven for resident and migratory birds species. A few eco-tourism resorts established by the local youths have been providing assistance to the tourists for bird sightings.
"The beel, famous for birds, gives an opportunity to local people, including women and unemployed youths," Amar Barua, a local youth and owner of a resort at Tinsukia-Guijan road, said.
Almost all sorts of birds are found in the waterbody here and it is quite popular among birdwatchers and ornithologists all across the world.
It is located just south of the Dibru-Saikhowa National Park.
Pigeon-tailed jacana, ruddy Shelduck, yellow wagtails, purple swamphens, Asian open bills, northern pintails, northern lapwing, Eurasian coot and stonechats are commonly found birds in the beel.