ATTSA for garden closure against the spread of coronavirus
An estimated 1.1 million workers are currently employed in the 803 registered big tea gardens of the state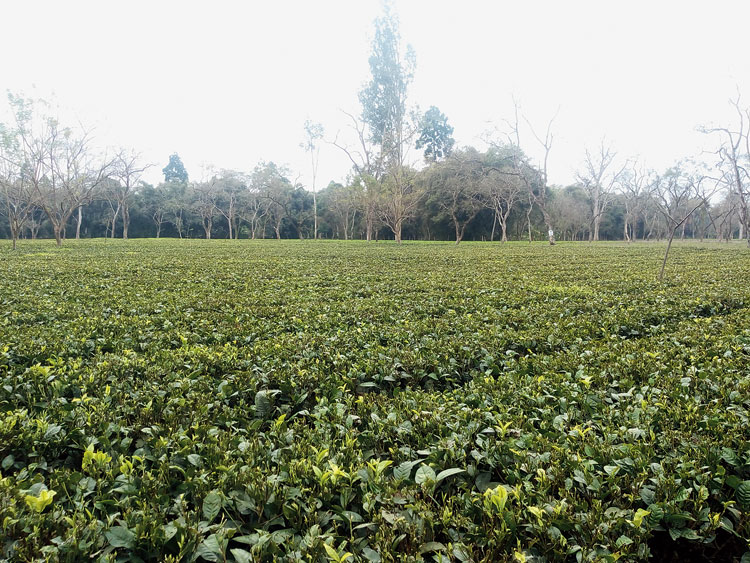 ---
---
The Assam Tea Tribes Students' Association (ATTSA) on Tuesday demanded the closure of all tea gardens till March 31 as a precautionary measure against the spread of coronavirus.
The appeal comes in the backdrop of the Assam government's decision to shut down all educational institutions, cinema halls, multiplexes, gyms and swimming pools and suspend annual school exams "with immediate effect" up to March 31 to prevent the possibility of the outbreak of coronavirus.
"We are highly concerned about the grave threat posed by the deadly coronavirus to the lakhs of tea garden workers. They don't have safety gears like masks and gloves and work in close proximity with one another (within a distance of 1 foot) while plucking tea leaves, which makes them much vulnerable to coronavirus. Like other facilities, the government should shut down tea gardens. However, the workers should not be deprived of their daily wages during the shut-down period. Under the Industrial Dispute Act, 1947, workers have to be exempted from work in case of natural calamities," ATTSA central committee president Dhiraj Gowala said.
He appealed to the management and workers for closure of tea gardens on the ground of "safety of workers" and to state labour and tea tribes welfare minister Sanjay Kishan to take measures to prevent the outbreak of Covid-19 in the tea garden areas.
An estimated 1.1 million workers are currently employed in the 803 registered big tea gardens of the state.
Labour commissioner S.Z. Hazarika on Tuesday issued a letter on the precautions to be taken against coronavirus in tea estates. The letter also informs that many youths working outside the state, mainly in south India, were returning home in tea gardens in view of the outbreak of coronavirus where they were working.