Assamese team third among 12 Indian language communities of Wikisource in proofread marathon contest
25 volunteers helped digitise thousands of pages from 27 copyright-free books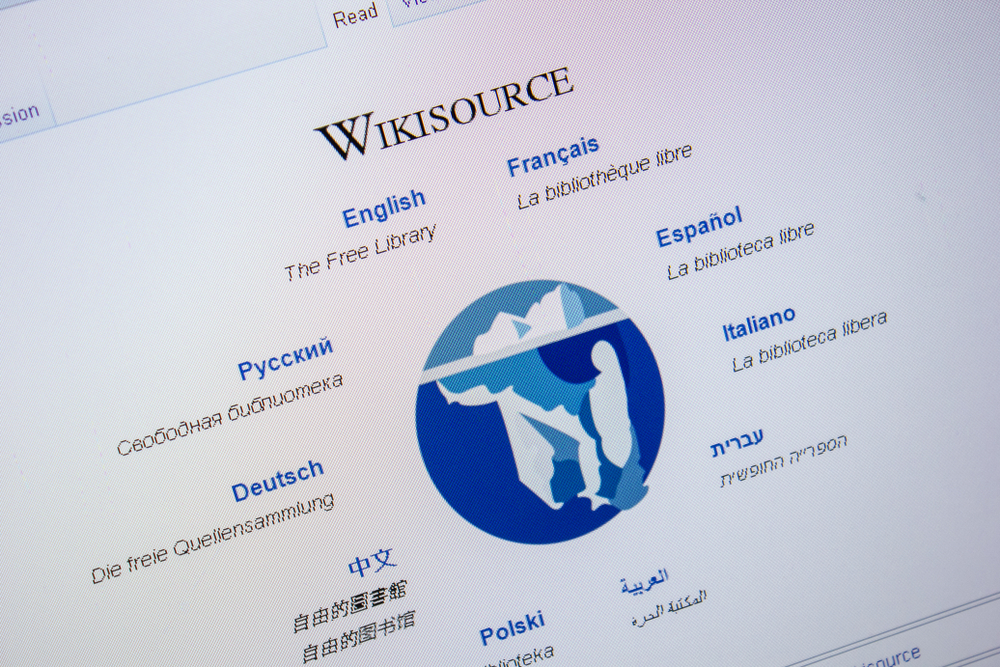 Wikisource is an online digital library for books, plays and letters, among others, which are in public domain.
Shutterstock
---
Guwahati
|
Published 13.05.20, 09:58 PM
|
---
An Assamese team has secured third position among 12 Indian language communities of Wikisource in a recent proofread marathon.
Wikisource is an online digital library for books, plays and letters, among others, which are in public domain.
To promote the activities of the online Wikisource project, CIS-A2K (Centre for Internet and Society — Access to Knowledge) organised an Indic Wikisource Proofreadthon for Indic Wikisources from May 1 to 10. Wikisource communities of 12 Indian languages participated in this event.
"Assamese Wikisource stood third in the competition, while Marathi and Tamil Wikisources bagged first and second positions respectively. Twenty-five Assamese volunteers participated in this proofreading marathon and helped digitise thousands of pages from 27 copyright-free Assamese books. A total of 4,283 pages from the Assamese books were proofread and 3,411 pages validated during this 10-day period," Gitartha Bordoloi, a contributor to the Assamese Wikipedia project told this correspondent.
Anamika Bora of Sivasagar and Ishan Jyoti Bora of Nagaon bagged first position and ninth position respectively individually, among about 200 Indian participants. Besides them, Chanakya Kumar Das from South Kamrup stood third among the Assamese participants.
Asam Sahitya Sabha congratulated the team and appealed to other users to join the digital journey.
Sabha president and former director-general of police Kuladhar Saikia said, "You diligent volunteers! Valuable books were worked upon. I restate my appeal to all to join this digital jatra. Asam Sahitya Sabha is with you in it."
Saikia told The Telegraph, "In this digital age, it's very important for Assamese language to have a strong presence globally. What can be better use of this lockdown than to contribute to your language while staying indoors? Since anybody can contribute, I urge each and everybody to come forward and utilise this lockdown period in strengthening Assamese language globally."
He also said 10 Assamese non-fiction books have been examined for translation into languages of other northeastern states to create a "bridge of friendship through exchange of literature".
Assamese Wikisource, the sister-project of Assamese Wikipedia owned by Wikimedia Foundation, was started in 2013. "The growth of Assamese Wikimedia projects has been sluggish mostly because of lack of contributors. Of late, Sabha president Kuladhar Saikia has shown a keen interest in Assamese Wikimedia projects and is urging the people to join the digital movement," Bordoloi said.