Assam tops in trafficking
293 women & kids trafficked in 2016, says minister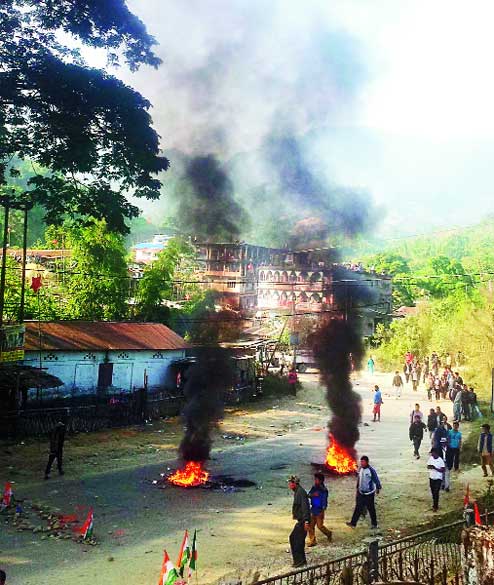 ---
Guwahati
|
Published 16.03.17, 12:00 AM
|
---
Guwahati, March 15: Assam has recorded the highest numbers of women and child trafficking cases in the Northeast in the past two years.
This trend was revealed in the answers provided by Krishna Raj, Union minister of state for women and child development, in the Rajya Sabha to unstirred queries posed by Assam MP Ranee Narah.
The numbers of women and minors trafficked in Assam in 2015 stood at 187 and 129 respectively while it was 163 and 130 in 2016, the minister said, quoting provisional statewide figures provided by the National Crimes Record Bureau (NCRB).
The states which followed Assam in the Northeast were Arunachal Pradesh in 2015 (10 women, 11 children) and Tripura in 2016 (five women and six children) respectively. .
Nationwide, 8,300 and 10,119 women were trafficked in 2015 and 2016 respectively while the number of children for the corresponding period stood at 7,148 and 9,104 respectively. West Bengal topped the chart with 2,064 women and 1,794 children trafficked in 2015 and 3,559 women and 3,113 children trafficked last year.
The other states with high incidence of trafficking are Maharashtra, Gujarat, Karnataka, Tamil Nadu, and Telengana. The Union territories of Dadra and Nagar Haveli and Lakshadweep have maintained a clean slate.
Raj also said the ministry of women and child development was implementing Ujjawala, a comprehensive scheme for prevention of trafficking and rescue, rehabilitation and re-integration of victims of trafficking and commercial sexual exploitation.
Chikimiki Talukdar, 60, who took over as the chairperson of the Assam State Commission for Women today, admitted that the trafficking rate was high and a lot needs to be done to arrest the trend.
"The high incidence of trafficking is because of poverty. Unscrupulous elements tempt poor parents by projecting a better future if their wards work outside. We have to create a lot of awareness to impress upon the vulnerable sections to do a thorough background check of people before going to them or handing over their children," Talukdar, a former state BJP Mahila president, said.