Assam House plea for talks with Ulfa-I
The Opposition and ruling party's demand aimed at gaining lasting peace in the state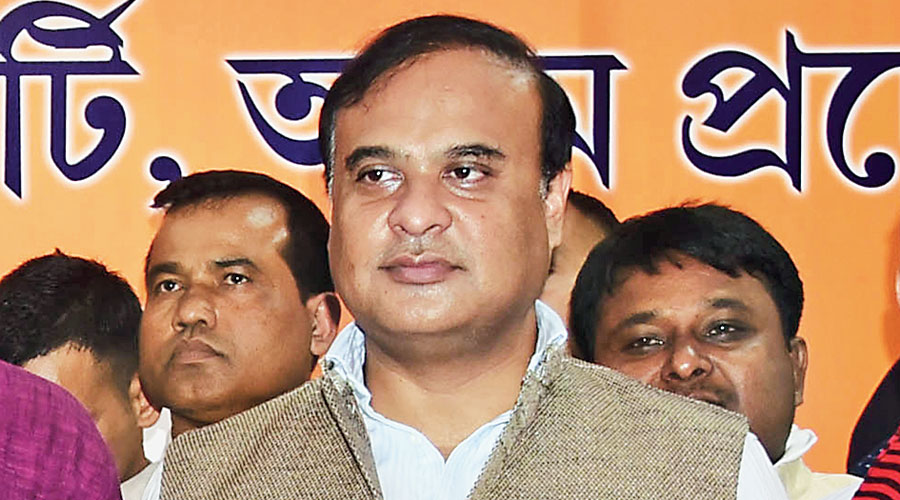 Chief minister Himanta Biswa Sarma led the way by requesting Ulfa (I) commander-in-chief Paresh Barua to come forward for talks
File picture
---
Guwahati
|
Published 26.05.21, 12:27 AM
|
---
The Assam Assembly on Monday saw both the ruling and Opposition members pushing for talks between the government and the proscribed Ulfa (Independent) for lasting peace in the state.
Chief minister Himanta Biswa Sarma led the way by requesting Ulfa (I) commander-in-chief Paresh Barua to come forward for talks.
"I want to thank Paresh Barua dangoriya for releasing (ONGC employee) Ritul Saikia on our request. It has ushered in a ray of hope among us for peace... Peace is the right of the people of Assam. I want to tell Paresh Barua that a peaceful Assam is the right of the next generation. We have to respect that right and both the government and Ulfa should come forward with an open mind and create a path for talks," Sarma said.
Participating in the debate on the motion of thanks to the governor's address to the Assembly on Monday, Sarma further said: "(Narendra) Modi dangoriya and Amit Shah dangoriya are sincere about ushering in permanent peace in Assam. Let the release of Ritul Saikia pave the way for permanent peace."
Earlier, leader of the Opposition Debabrata Saikia too appealed for steps to begin peace talks with the outfit formed in 1979 to secure a sovereign Assam. "The release of Ritul Saikia has instilled hope of an imminent solution to the Ulfa problem. I urge the government to initiate unconditional dialogue with the Ulfa along the lines of the negotiations between the NSCN and the Centre," he said.
Saikia bringing in the NSCN (I-M) angle has a lot to do with past attempts to bring the Ulfa to the talks table failing because of conditions imposed by both sides.
While Ulfa stresses on discussing its demand for sovereignty, the Centre insists on talks within the constitutional framework.
The peace process between the Centre and the NSCN (I-M) too had failed to take off because the outfit did not want to drop its sovereignty demand and the Centre's stance on talks within the Constitution. Finally, the peace process started in 1997. Both sides are close to clinching a final solution.
However, things seemed to be moving in a positive direction in relation to Ulfa (I) since the new BJP-led government took charge in Assam on May 10 with Sarma appealing to the outfit to come forward for talks as violence would not solve any problem. Barua responded by announcing a three-month unilateral ceasefire and then releasing Ritul after a month in captivity.
The government welcomed the ceasefire but said that without stated ground rules it may not yield the desired results.
Those tracking the Ulfa movement said Monday's appeal by Sarma and Saikia could lead to a breakthrough sooner than later.