Assam governor Jagdish Mukhi to inaugurate Shivaratri mela in in Sivasagar
The festival attracts pilgrims, sadhus and traders from other parts of the country and abroad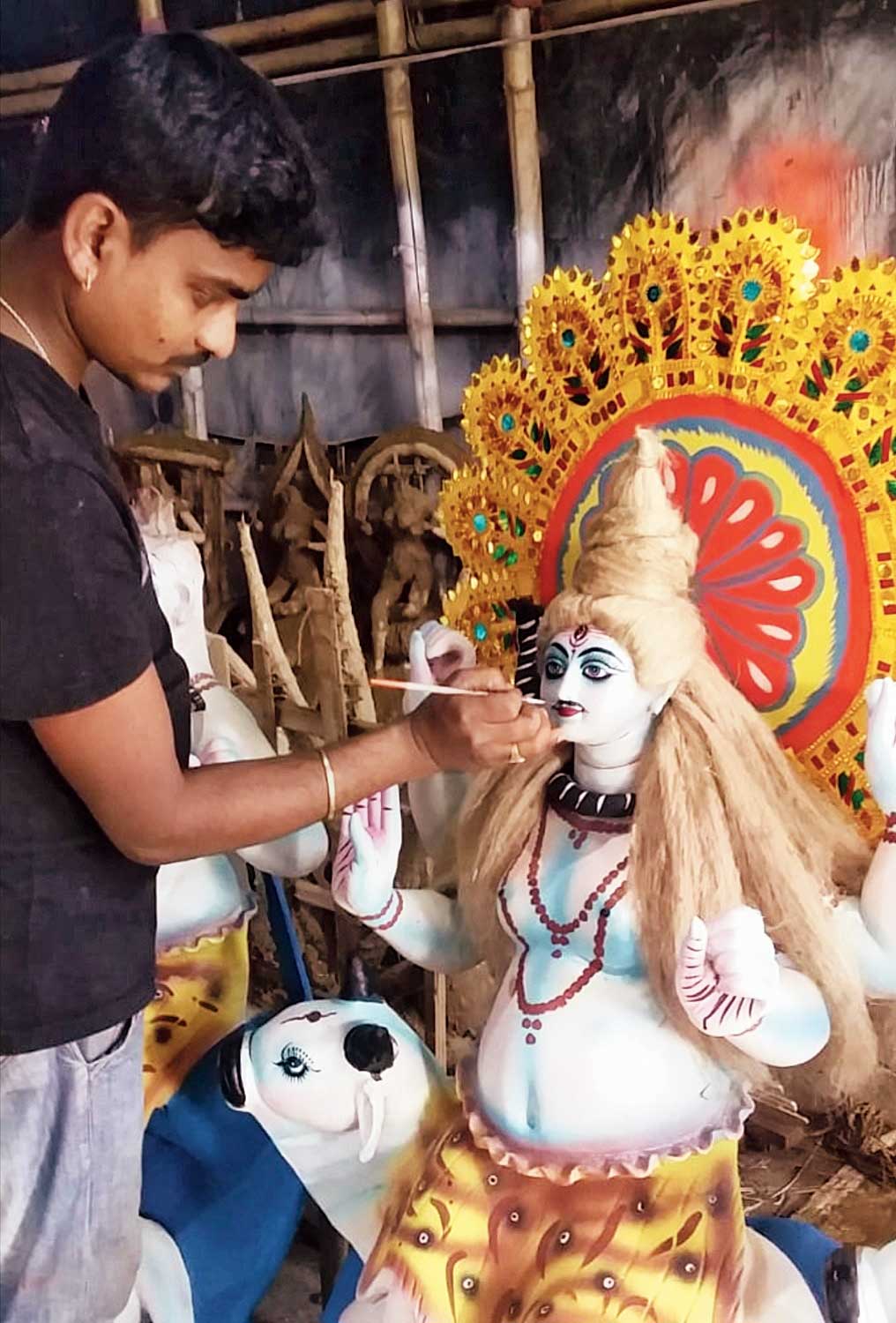 ---
---
Assam governor Jagdish Mukhi will inaugurate the four-day Maha Shivratri mela-cum-International Shiva Festival in Sivasagar on Shiva doul (temple) premises here on Thursday.
One of the largest gatherings of people, the festival attracts pilgrims, sadhus and traders from other parts of the country and abroad.
"The four-day festival will feature a host of programmes, including performances by cultural troupes from Nepal and Myanmar. Troupes from other parts of the Northeast have also been invited," said secretary of the Temple Development Board, the organiser of the festival, Chandan Phukan. He said a bhaona (religious play) will also be staged.
The Sivasagar district administration and the board are making elaborate arrangements. Several CCTVs have been installed and hundreds of lights have been put up along the Sivasagar tank.
Since the time of temple construction in Sivasagar by the side of the Sivasagar tank by queen Ambika Konwari, second wife of Swargadeo Siva Singha, in 1731, Shivratri is celebrated here.
Villagers and forest dwellers under Doomdooma forest division, Digboi forest division and Tinsukia wildlife division in Upper Assam's Tinsukia district, especially those who are frequently affected by human-animal conflicts, will worship Pashupati Nath (master of animals), Shivaratri.
"For the last few years besides snakes, animals such as wild elephants, leopards, slow loris, among others, sneak into our habitats frequently, destroy houses and damage crops. So, we have decided to worship Lord Pashupati Nath (also known as Shiva or Shankar) this Shivaratri to stop this for good," Bhogeswar Moran, a farmer of East Margherita village, said. There are hundreds of farmers like him for whom divine blessing is the last resort to get rid of animal depredation.
"Many indigenous communities worship Lord Pashupati Nath in their villages to keep wild animals at bay. However, it seems the problem has accentuated as they are entering human habitats for food and shelter due to shrinking forest cover," Bhubneswar Moran, a farmer of Sadia village, said.
There are Shiva temples deep inside the forests in Tinsukia where over 50,000 devotees from Saikhowa, Sadia, Kakopathar, Khatangpani, Doomdooma, Soraipung, Lakhipathar, East Margherita, West Margherita, Lekhapani, Jagun and those from Tinsukia wildlife division offer prayers.
According to a government report, since 2010 altogether 761 people and 249 elephants lost their lives in human-animal conflict in the state.
"Deforestation, earth-cutting and expansion of human settlements and croplands have reduced natural habitats of animals, prompting them to roam around in search of food and shelter," Devajit Moran, a wildlife activist, said.
Thursday will be a local holiday in Sivasagar district. All state government offices, educational and financial institutions will remain closed on account of Shivaratri. However, the local holiday will not affect examinations in schools and colleges.
Additional reporting by Manoj Kumar Ojha in Doomdooma and Aurobinda Dey in Demow