Apex court stay on 'merger' in Nagaland
SC stayed the 'defection' of two NPP legislators to the ruling NDPP in Nagaland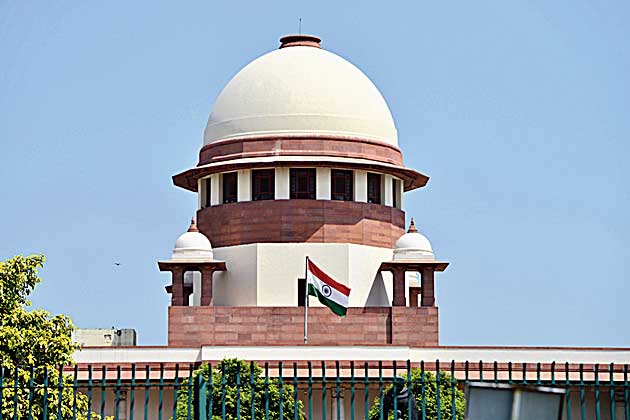 ---
|
Dimapur
|
Published 08.05.19, 07:18 PM
---
The Supreme Court on Wednesday stayed the "defection" of two National People's Party (NPP) legislators to the ruling Nationalist Democratic Progressive Party (NDPP) in Nagaland.
The bench of Chief Justice of India Ranjan Gogoi and Justice Deepak Gupta, gave the order on a special leave petition filed by the NPP seeking to set aside the order of the Speaker who accepted the "merger" of two of its MLAs in the NDPP.
The bench said the issue had far-reaching consequences as "more often than not two-thirds of MLAs of the original political party got merged with the other party and claimed merger of the main party". They set up the same as defence to disqualification, it said.
"In smaller states of India, the issue has become important as parties trying to cobble majority engineer defection in smaller parties by getting the legislative party merged and claim merger of the original political party," the bench observed.
It is against the mandate of the Tenth Schedule of the Constitution, it said.
Advocates A. Sharan, Amit Kumar and Avijit Mani Tripathi appeared for the NPP while Mukul Rohatgi argued for the respondents.
In a release on Wednesday, NPP's Nagaland unit president Ato Yepthomi said it had filed the petition before the Supreme Court challenging the Speaker's March 20 order accepting the "merger" of its two legislators with the NDPP.
The NPP argued that both the MLAs "incurred" disqualification by voluntarily giving up party membership and merging themselves with the NDPP. The petition said their membership from the Assembly should be cancelled.
It was also mentioned in the petition that "the order of the Speaker was ex-facie illegal and beyond his power under the Tenth Schedule of the Constitution".
Saying the objective of the Tenth Schedule, which was to prevent defection in smaller states, was being violated with impunity, the NPP said the issue should be decided expeditiously.
Yepthomi said the Supreme Court also issued notices to Speaker Vikho-o Yhoshu, the two MLAs and the NDPP asking why the relief sought by the NPP should not be granted.
The case is likely to come up for hearing again in the first week of July, he said.