Ampareen calls for all-party meeting
She said the government should give a 'clear indication' regarding the protest of the implementation of the bill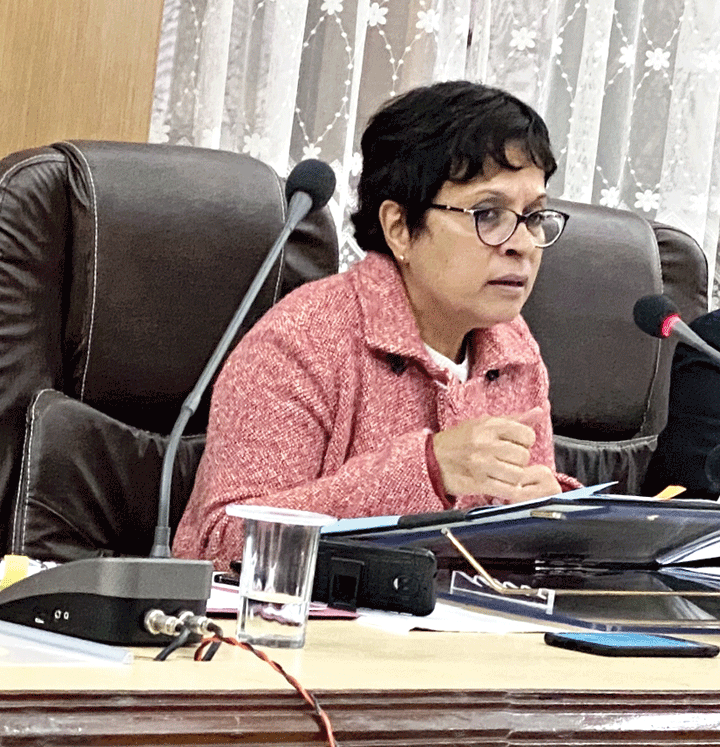 ---
|
Shillong
|
Published 18.11.19, 08:36 PM
---
Meghalaya Congress legislator M. Ampareen Lyngdoh has urged the Conrad K. Sangma government to convene an all-party meeting to discuss the Citizenship (Amendment) Bill, which the BJP government at the Centre intends to table during the ongoing winter session of Parliament.
"We are finally coming to terms with the fact that with the session that is currently being held in Parliament, the bill will be a major agenda," Ampareen told reporters here on Monday.
The bill seeks to amend the Citizenship Act, 1955, in order to grant citizenship to Hindus, Sikhs, Buddhists, Jains, Parsis and Christians who fled Afghanistan, Bangladesh and Pakistan to escape religious persecution and entered India before December 31, 2014.
"I think it would be correct for us to suggest that the Meghalaya government immediately call an all-party meeting. I feel we need to ensure that the voice against the bill is unanimous and that we ensure that the peace that we have been enjoying in the state does not suffer a setback," the legislator said.
She said the Meghalaya government should give a "clear indication" as to whether or not it will protest the implementation of the bill.
Moreover, Ampareen said the Meghalaya Residents Safety and Security Act, 2016, was "insufficient" to attend to the fallout of the bill.
"We cannot take this for granted as we know that the ordinance to amend the act has not become effective. We have seen that the facilitation centres are still not in operation. We don't know whether the act will cover the threat over the bill," she said.
In a statement, the Meghalaya Pradesh Youth Congress slammed the National People's Party, Conrad and home minister James P.K. Sangma.
"When the whole of the Northeast is opposing the bill, the NPP should do away with hypocrisy and double standards and clear their stand on this communally motivated bill once and for all," youth Congress president Richard M. Marak said.
Instead of objecting to the BJP's idea of one nation, one language, one religion, why was Conrad and NPP still supporting the BJP, he asked. "Is it only for their own greed for power and money? Conrad should earn the name of iconic hero of Northeast by straightening his spine and dissolving the North-East Democratic Alliance immediately," he said.