'Abduction' spotlight on poor border roads in Arunachal
State rues neglect of crucial sector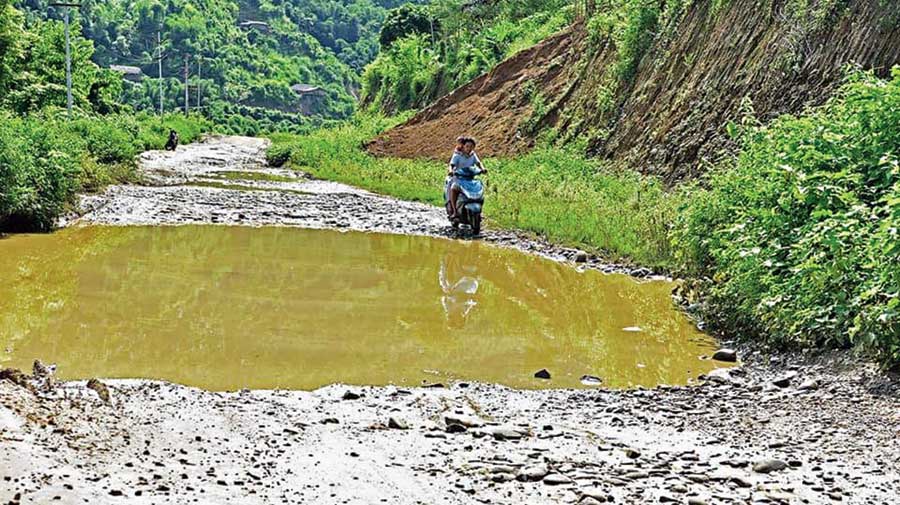 ---
|
Guwahati
|
Published 08.09.20, 03:51 AM
---
The alleged abduction of five youths by Chinese troops on Friday from Arunachal Pradesh's Upper Subansiri district, one of the affected districts in the 1962 Indo-China war, has also turned the spotlight firmly on the "underdeveloped" infrastructure in the border area.
Leading state organisations, while asking the Centre and the state government to secure the safe and early release of the youths who might have wandered into Chinese territory on a hunting trip on "their ancestral land", drew attention to the "step-motherly treatment" being meted out to the strategic border district.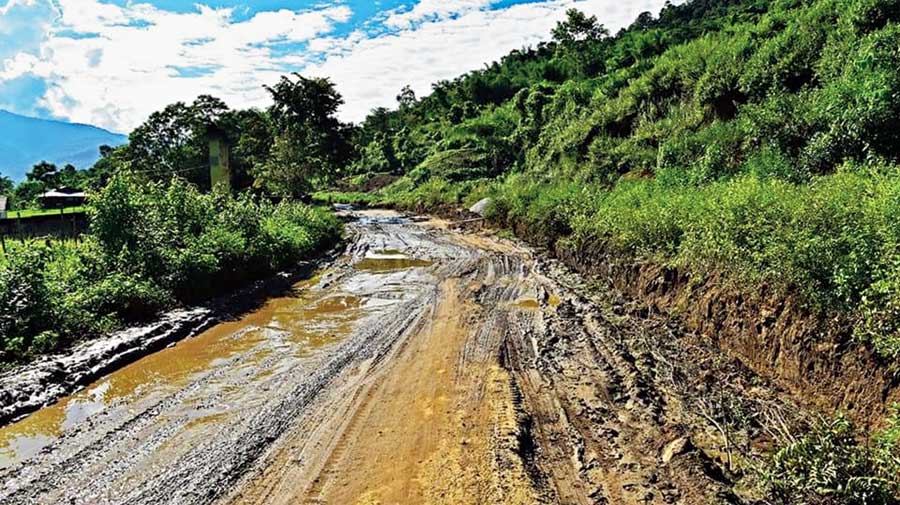 The whereabouts of the youths are not yet known.
Tagin Cultural Society secretary general Lardik Kare told The Telegraph that the district is so underdeveloped that people are leaving the border areas and shifting to the district headquarters Daporijo or other urban areas.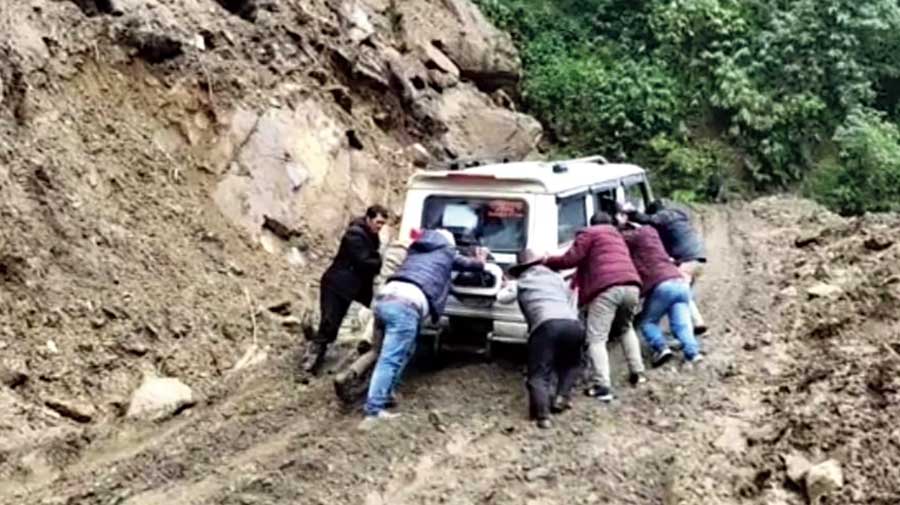 Drawing attention to the difficult and dangerous condition of the roads, he said it takes about 13 hours to reach Daporijo from state capital Itanagar, a distance of around 350km, and another six hours from Daporijo to reach Nacho circle, around 120km away, from where the suspected kidnapping took place.
Apart from the Daporijo road, he also spoke about the road from Limeking to Taksing, a distance of around 75km, bordering China.
"Work on the road started about 20 years ago but it is yet to be completed. It takes 10-12 hours to reach Taksing. The road is a central government project. The Daporijo and Taksing roads are strategic from the security point of view. But I am sorry to say that the government has continuously neglected road development in Upper Subansiri district," Kare said.
During the 1962 aggression, the Chinese People's Liberation Army (PLA) reached Limeking but withdrew after a truce was declared, Kare said.
"Roads and infrastructure development are not only important for socio-economic development of people living along the border but also for the movement of our troops during exigencies.
"What we are witnessing now is that people are moving to urban areas leaving the border areas empty. If there are no people in the border, how can we assert our claim over our own land. The Chinese will exploit these infrastructure gaps. The Centre needs to look into our plight," Kare, who is from Nacho, said.
All Tagin Students' Union general secretary Vijay Dobin, also from the district, echoed Kare. "We are facing a lot of problems. Besides roads, telecommunication is also a huge issue. We have service providers but no service. Health, power and education sectors are also not up to the mark. We live in a difficult mountainous terrain covered with thick forest," he told this newspaper.
Road is a recurrent theme in the conversations. It takes 10-12 days to reach the Line of Actual Control, porous and disputed by China, which claims Arunachal Pradesh to be a part of South Tibet. The youths were allegedly captured from Sera 7 border point.
A tweet on Monday from Global Times newspaper, published by the People's Daily, the official newspaper of China's ruling Communist Party, quoting a Chinese official Zhao Lijian, said: "China has never recognised so-called 'Arunachal Pradesh', which is China's south Tibet region, and we have no details to release yet about question on Indian Army sending message to PLA about five missing Indian in the region."