word
Here's a new term on the dating block that begs for a breakdown
What is a 'pink flag'? And how do we spot them?
Published 18.11.22, 05:48 AM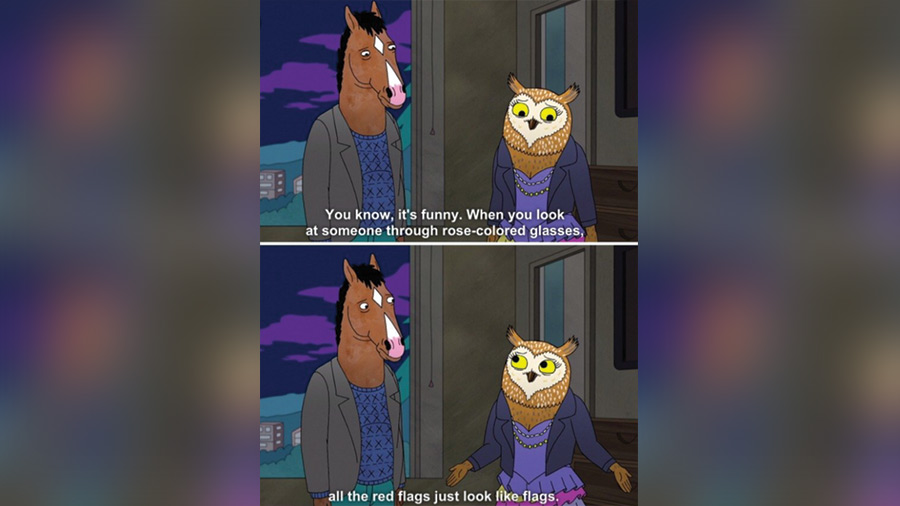 Image courtesy: BoJack Horseman
By now, everyone knows the meaning of the term 'red flag', especially if you're navigating the dating space through a series of swipes. Recently, there's a new variant on the block — a 'pink flag' — that begs for a breakdown!
In simple terms, a pink flag is a well-disguised red flag — a personality trait that lives up to the potential of a red flag but isn't always as obvious. Pink flags are extremely subjective. For one person, a pink flag could be labelling an ex 'crazy', which could depict a lack of sensitivity or in the worst case, gaslighting. For another, it could be an excessive use of social media, an obsession with the gym or an unhealthy maternal relationship. Thus, 'pink flags' are the tiniest issues that set off our alarms, forcing us to take a step back and ask ourselves — should we make space or haste?
— Lygeia Gomes