watch
The motion poster of 'Pokkhirajer Dim' looks magical!
Can't wait for the trailer of this Anirban Bhattacharya's film
Published 09.09.23, 09:16 AM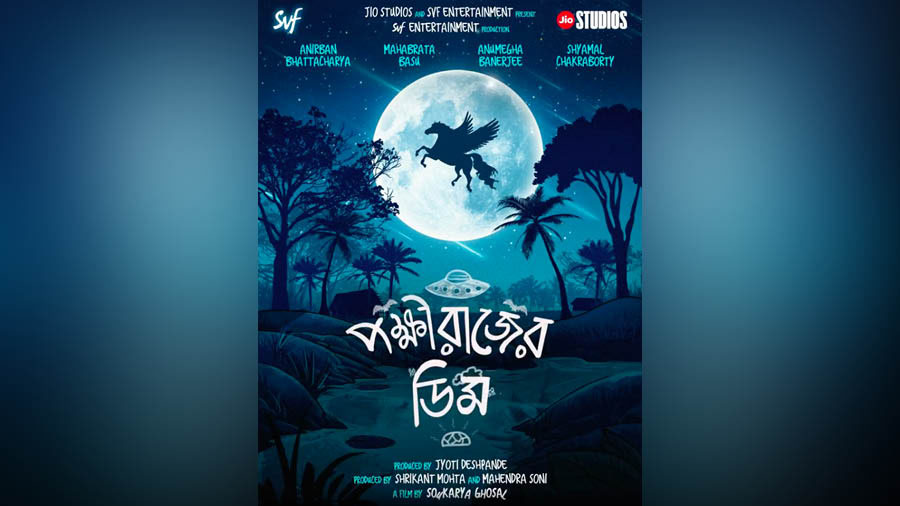 Image courtesy: @SVFsocial/Twitter
When Anirban Bhattacharya decides to star in a project, be it a play or a film, it is a given that theatre-goers or cinephiles are up for a treat. When it comes to directorial ventures, Anirban shines bright there too. How can we forget Ballabhpurer Roopkotha? The actor is now all set to gift cinema-lovers something new, a mystery-fantasy film called Pokkhirajer Dim. Directed by Soukarya Ghosal, SVF released the motion poster of the project on social media recently.
The motion poster takes one back to those good ol' days of listening to fables and folktales from our grandmas — a time when Pokkhiraj from Thakumar Jhuli was not a fiction but a part of everyday life.
— Pooja Mitra
Want to get featured in the Try This Today section of My Kolkata? Mail us at trythistoday@tt-mykolkata.com