watch
Wait, does Deepika play a goddess in Brahmastra?
Fans claim to have spotted Deepika in the 4K trailer
Published 24.06.22, 05:45 AM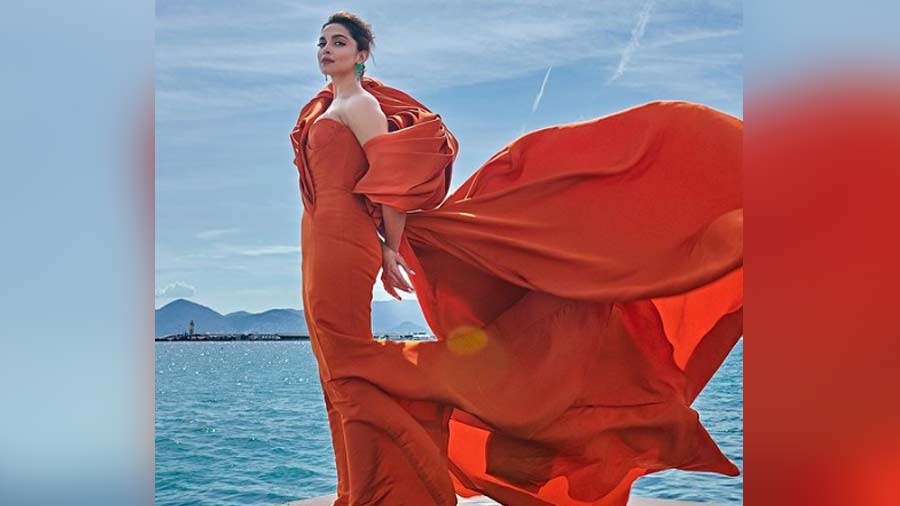 Brahmastra could feature a cameo from leading man Ranbir Kapoor's famous ex Deepika Padukone. After the film's director Ayan Mukherji shared the 4K trailer of the film on his social media, eagle-eyed viewers claim to have spotted Deepika in the video. The blurry red-clad figure in question features a silhouette similar to Deepika's, who is seen emerging out of the water. Some fans have suggested that Deepika plays 'jal devi' since the film is about elemental powers and their sources.
The film reportedly has a number of heavy-weight cameos, so it's hardly surprising to see Deepika being part of the roster. Team Brahmastra, however, is being tight-lipped.