watch
The prologue to dinosaur world domination?
'The Prologue to Jurassic World: Dominion' shows what's in store next
Published 26.11.21, 09:55 AM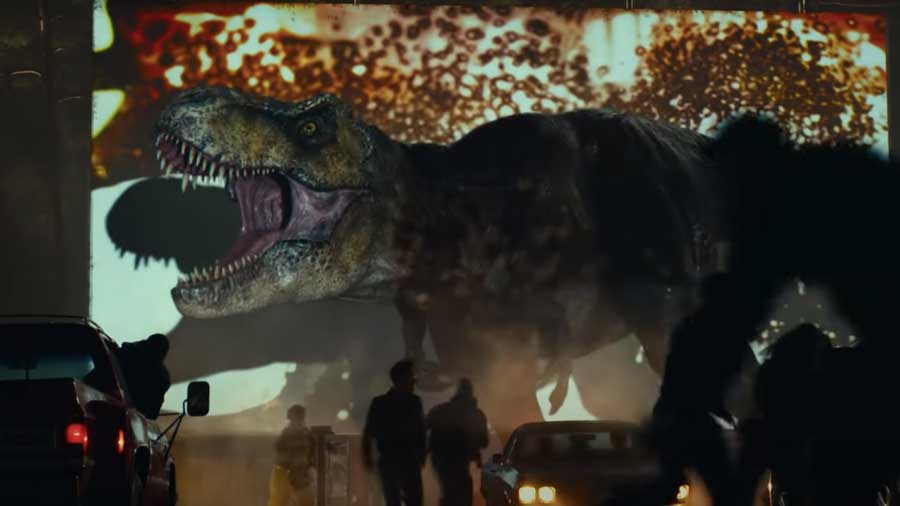 Image courtesy: Universal
Fasten your seat-belts, because the dinosaurs are back. Universal Studios' Jurassic World franchise is getting another installment and they recently released the five-minute Prologue to Jurassic World: Dominion. You are taken right to the beginning with a silent entry into the world of dinosaurs 65 million years ago. The attention to detail and facts, from quivering muscles to feathery hides, is noteworthy as is the virtual camera work. Jurassic World: Dominion picks up from the end of Jurassic World: Fallen Kingdom where we see some of the new park's dinosaurs escape into civilisation. The prologue takes you from the past right to the centre of the chaos of a world where genetically-modified-dinosaurs and humans coexist in a dramatic helicopter chase sequence.
The Prologue to Jurassic World Dominion video has over 15 lakh views on YouTube since its release on November 23. Both the prologue and upcoming film are directed by Colin Trevorrow, with Michael Giacchino doing the scores and starring Chris Pratt, Bryce Dallas Howard, Jeff Goldblum and others. Jurassic World:Dominion is slated for a summer 2022 release and promises all the chaos and excitement of its predecessors.
— Pooja Mitra