watch
'The Matrix Resurrections' trailer
More than twenty years have passed since we first met Neo
Published 08.12.21, 06:02 AM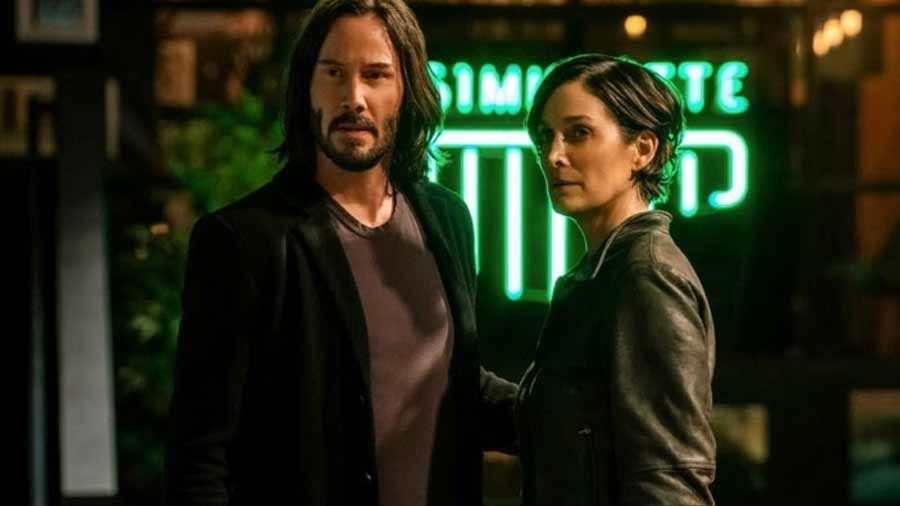 Directed by Lana Wachowski, the fourth film in the Matrix series reunites Keanu Reeves and Carrie-Anne Moss (who play Neo and Trinity respectively) and also throws in a new Morpheus played by Yahya Abdul-Mateen II (the role was originally played by Laurence Fishburne).
The trailer for The Matrix Resurrections takes the fandom to familiar terrains and bounces between the Matrix and the post-apocalyptic world outside of it, interspersed with montages from the first three movies.
Resurrections takes place two decades after The Matrix Revolutions. Neo is living a regular life in San Francisco and seems to have no recollection of his time in the Matrix. "They taught you good, made you believe their world was all you deserved, but some part of you knew that was a lie. Some part of you remembered what was real," a young Morpheus tells Neo in the trailer. The Matrix Resurrections is touted to be the last blockbuster event of 2021, however, some crucial details of the plot are still being kept under wraps.
The Matrix Resurrections debuts on HBO Max and in theatres on December 22.
- Ujjainee Roy