watch
Learn how to make Bisi Bele Bath, the musical way!
Sawan Dutta has released a new recipe song on her YouTube channel, The Metronome
Published 20.11.22, 10:11 AM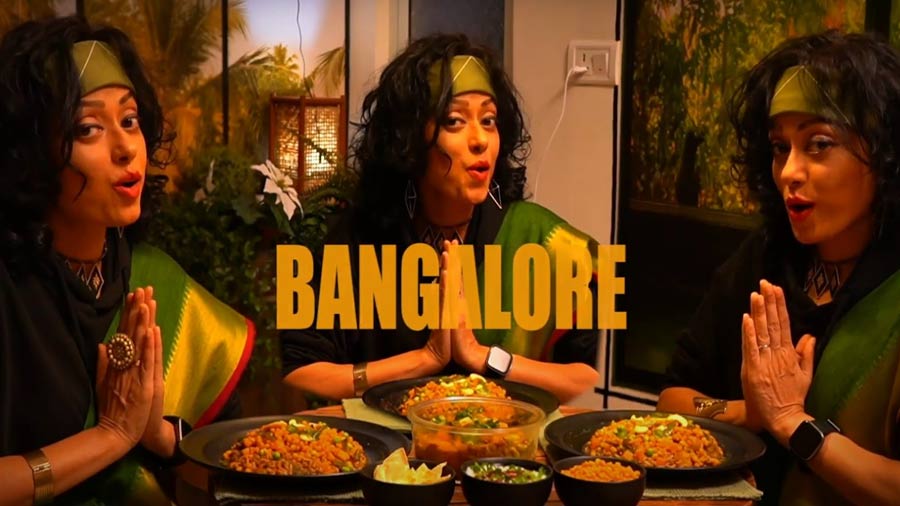 Image courtesy: YouTube
Trust Sawan Dutta to come up with innovative applications of music in her song vlog, The Metronome. The musician's latest, titled Bisi Bele Bath, marks her return to recipe songs, melodically quoting her love for the dish from Karnataka. Apart from documenting the entire recipe to a foot-tapping number, Dutta also expresses her fondness of the city of Bangalore, which introduced her to this hallowed rice dish. The video is sure to give you hunger pangs, so watch at your own risk!
— Vedant Karia