watch
Anirban-Ishaa-Arjun are quite a team in 'Mitthye Premer Gaan' trailer
What happens when three different people experience the heartache of a lifetime?
Published 17.01.23, 06:46 AM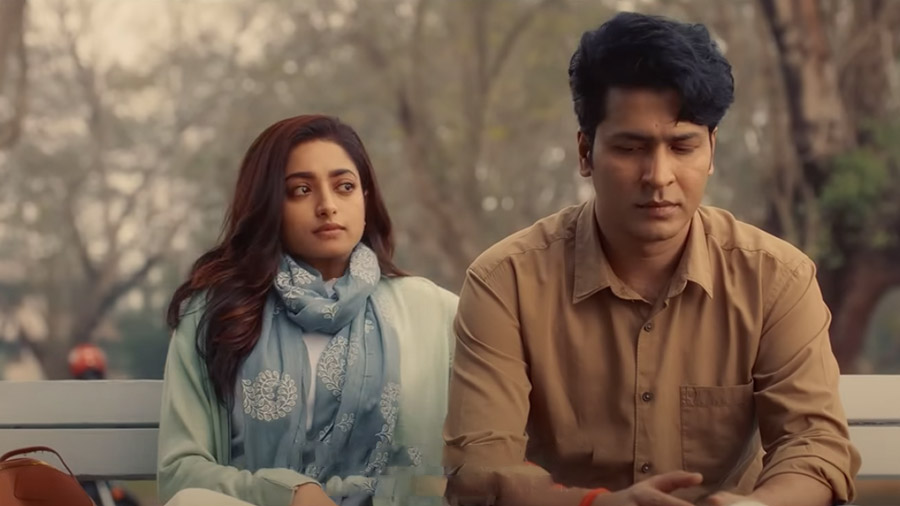 Image courtesy: @SVF/YouTube
Trending at #2 on YouTube, the trailer of Mitthye Premer Gaan, starring Anirban Bhattacharya, Ishaa Saha and Arjun Chakrabarty, suggests that it is a promising film to look out for this season. Directed and produced by Paroma Neotia, this "flawed fairytale" revolves around Avik and Anwesha — an introverted musician and an ambitious young woman. The film will hit the theatres on February 10 and also has Debesh Chattopadhyay, Biswarup Biswas, Soumya Mukherjee, Sudipa Bose and Anusha Viswanathan in the cast.
— Pooja Mitra