watch
'Beckham' takes a dive into the life of the football legend
Netflix's docu-series takes a candid look at the life and story of David Beckham
Published 22.09.23, 09:33 AM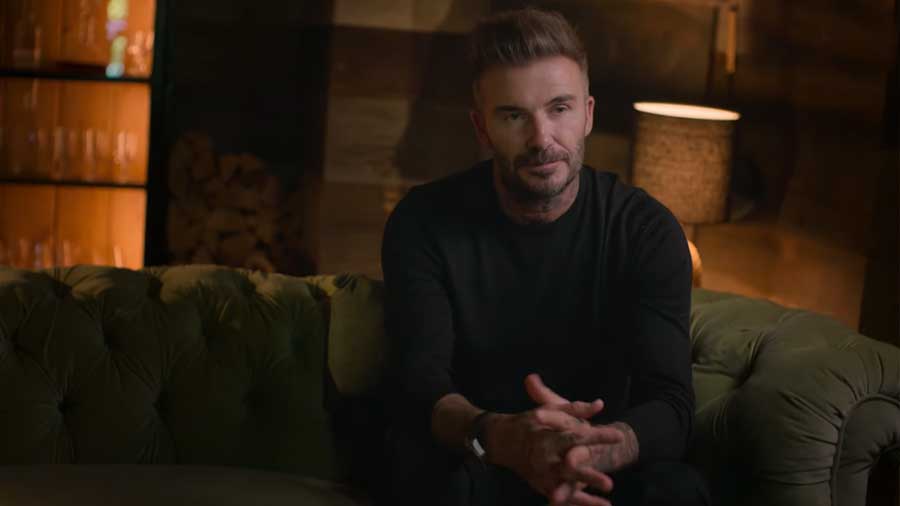 Image courtesy: @Netflix/YouTube
David Beckham isn't just a footballer. He is a brand. From his performance on the field, to his relationship with pop icon Victoria and his kids, to the feud with Manchester United's famous manager — the story is riveting.
Netflix is exploring the interplay of talent, glamour, and unmatched star-power that weighed upon the former Manchester United midfielder in their latest docu-series, Beckham.
Comprising a mix of never-seen-before archival footage and personal interviews with Beckham and people close to him, the show will examine the rise of the prodigy, the burden of being a public figure, and his accession to the game's highest level. It will also look into some of the most candid parts of his life, including his relationship with Victoria, and feud with Sir Alex Ferguson.
Premiering on October 4, this is sure to be a treat for football lovers.
— Vedant Karia
Want to get featured in the Try This Today section of My Kolkata? Mail us at trythistoday@tt-mykolkata.com