watch
'Murderville' trailer
Crime-solving with celebrities? Sign us up!
Published 26.01.22, 07:31 AM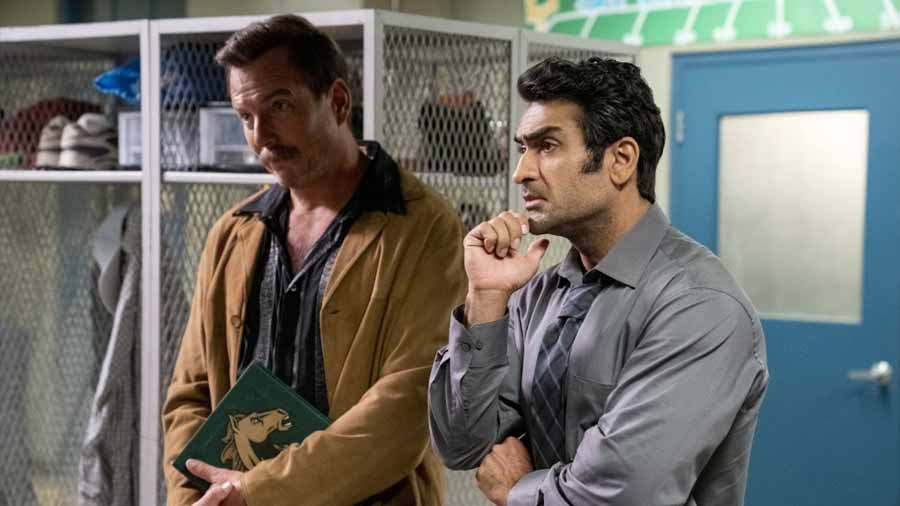 Netflix's next big crime comedy Murderville features a host of celebrity guests who are playing themselves! As quirky as the premise is, it's not exactly original. The Krister Johnson murder mystery series is an adaptation of the BAFTA-award winning BBC3 show Murder in Successville and stars BoJack Horseman star Will Arnett in the role of detective Terry Seattle who investigates murders with celebrity guests. The roster features Ken Jeong, Kumail Nanjiani, Schitt's Creek star Annie Murphy and even A-listers like Sharon Stone and Conan O'Brien.
"Here's the catch: each episode's guest star isn't being given the script. They have no idea what's about to happen to them. Together, the guest star and Terry Seattle will have to improvise their way through the case... but it will be up to each celebrity guest alone to name the killer. Join them as they punch a one-way ticket to Murderville," reads the official synopsis.
Mysteries, laughs and celebrity sightings? We're already hooked!

Murderville drops on Netflix February 3