watch
Money Heist gears up to steal hearts, one final time
The global phenomenon dropped its final episodes today
Published 03.12.21, 10:43 AM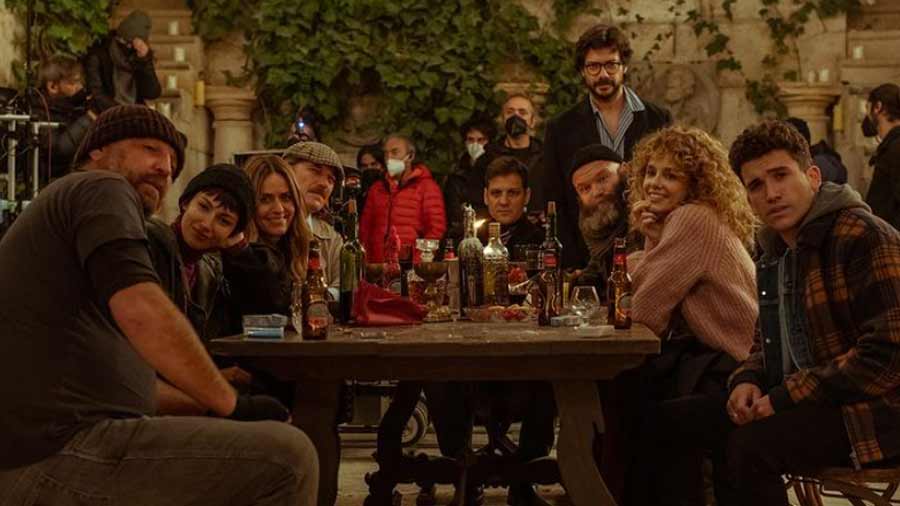 Image courtesy: @lacasadepapel/Instagram
No La Casa De Papel episode has ever ended with a resolution. There have always been tense cliffhangers that made it impossible for viewers to stop streaming the show. But after much mayhem and mystery, the tale of the Professor and his crew is finally wrapping up, as Netflix released the last Money Heist episodes today.
As we dive back into the pulsating drama, several questions plague us. Does the Professor have one final trick up his sleeve? Will Alicia double cross him? What's the deal with Berlin's son? Will Denver finally wipe off Arturo's smug smile?
After obsessively theorising the fate of our favourite characters since September, we are going in without expectations, hoping that the Dali symbol survives this heist along with our favourite characters!
- Vedant Karia