watch
Midge eyes the big leagues in The Marvelous Mrs. Maisel S4
The new season drops this February
Published 02.12.21, 09:35 AM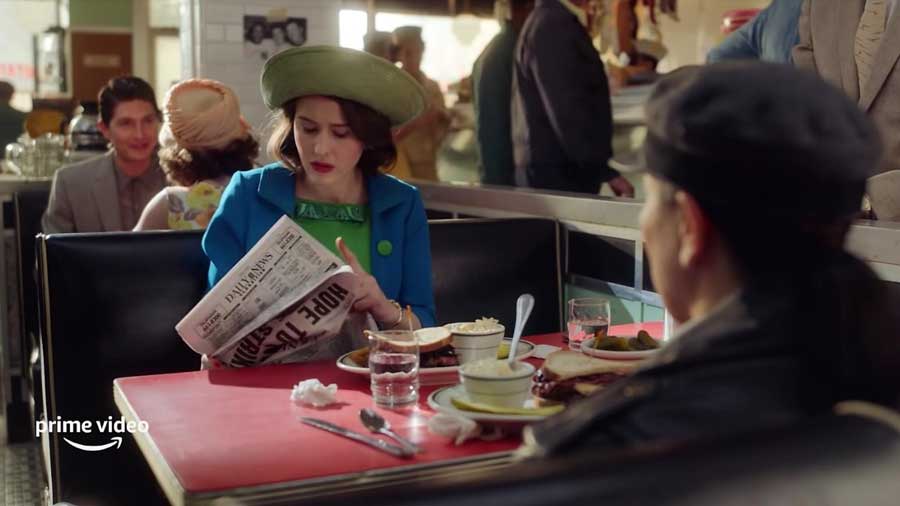 Miriam 'Midge' Maisel is back in all her mic-wielding glory, and after three seasons, she isn't content with being just an opening act.
Amazon Prime Video (finally) released a teaser for the fourth season of The Marvelous Mrs. Maisel and the show is set to drop on February 18, 2022. Unsurprisingly, the teaser has all the '50s glamour and colour that the show's Emmy-winning production department use so expertly to make it visually stunning.
In the clip, Midge and Susie seem to be in yet another diner, discussing the fate of Midge's creative pursuits. This time though, she seems keen to become a headlining comedian, eyeing Lenny Bruce's comedic appeal. Will the experiment bring Midge both laughs and fame? We'll have to wait just a little longer to find out.
- Vedant Karia