watch
Watch Jamie Campbell Bower transform into Stranger Things villain Vecna
Jamie's look took seven hours to achieve!
Published 23.06.22, 05:45 AM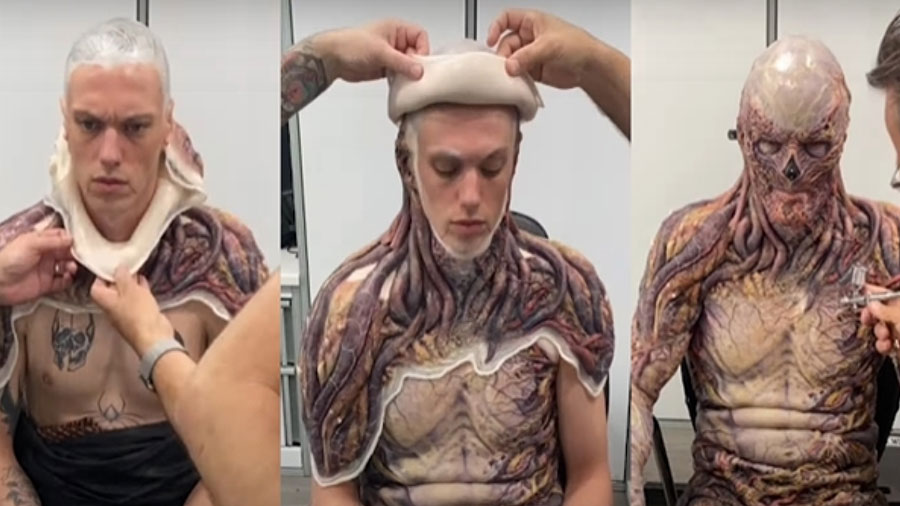 Image courtesy: Instagram
As viewers await the much-anticipated final episodes of Stranger Things season 4, the show's make-up artist Barrie Gower took to Instagram to share a time-lapse video of actor Jamie Campbell Bower transforming into the show's villain Vecna.
The videos show exactly how the team achieved Vecna's fearsome look with the help of heavy prosthetics and make-up. Gower, who's also a prosthetic specialist, shared on Instagram that it took several kilos of rubber to get the look right on Jamie and the make-up process took around seven hours.
The final two episodes of Stranger Things season 4, Volume 2 will drop on Netflix on July 1. The season finale will be more than two hours long. Stranger Things will end with its next season.