watch
Trailer of 'Sampurna 2' promises a gut-wrenching ride
The web series will be airing on Hoichoi from September 29
Published 19.09.23, 09:14 AM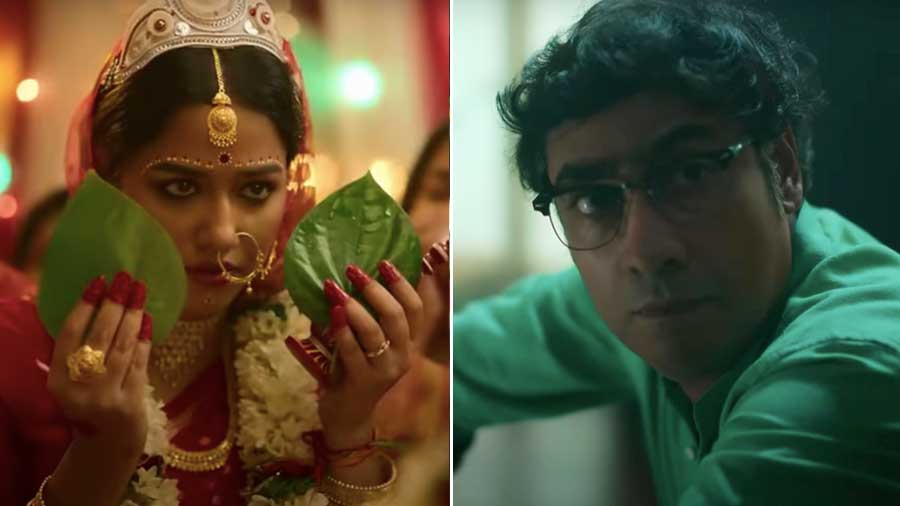 Image courtesy: @Hoichoi/YouTube
"Ami kauke biswas korte parina, amar khub bhoy kore" (I can't trust anyone, it scares me)...
The trailer of Sampurna 2 gives a glimpse into a heart-wrenching tale. The series, which deals with sensitive topics like domestic violence and marital abuse, with Sohini Sarkar as the protagonist and Rajnandini Paul by her side, is returning for a second season.
The first season dealt with Sampurna (Sohini) standing by her newly married sister-in-law Nandini Sanyal's (Rajnandini) side, who is a victim of marital rape and abuse. The trailer to the second season gives an idea of a backstory of Sampurna's life, in which she was molested by Hirak Lahiri (Kaushik Sen), an eminent lawyer and her maternal uncle.
Towards the end of the trailer, Sampurna is seen walking in a police cordon and Nandini running behind her, with an expression of shock and disbelief on her face, leaving us wondering what Sampurna 2 will unveil on September 29 on Hoichoi. The series has been directed by Sayantan Ghosal. Other actors include Bhaswar Chatterjee, Manasi Sinha, Laboni Sarkar, Anubhav Kanjilal and Prantik Banerjee.
– Pooja Mitra
Want to get featured in the Try This Today section of My Kolkata? Mail us at trythistoday@tt-mykolkata.com