watch
Rukmini is all set to play Draupadi in her next
Dev announced next project, 'Draupadi', based on Pratibha Ray's novel 'Yajnaseni'
Published 30.07.23, 09:48 AM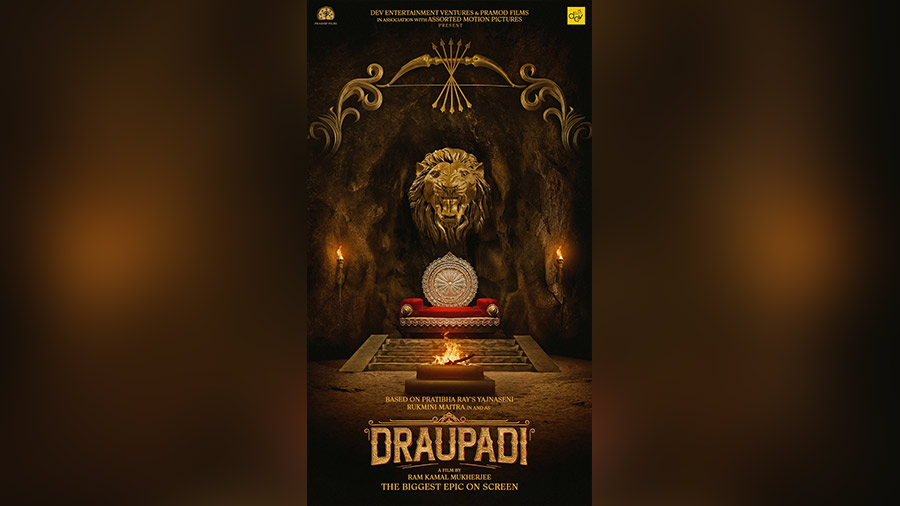 Image courtesy: @imdevadhikari/Instagram
Dev has been making some very interesting content choices in recent years with his production house, Dev Entertainment Ventures, and the actor recently announced his next film, Draupadi.
Based on the novel, Yajnaseni: The Story of Draupadi by Pratibha Ray, the film is expected to present the events of the Mahabharata through the eyes of the Pandava queen. The film will take a look at one of the most powerful women of Hindu mythology and her role to play in the Mahabharata, exploring dimensions like greed, contempt and lust with nuance. Directed by Ram Kamal Mukherjee, it will have Rukmini Maitra play the iconic titular role. Dev also released a poster along with the announcement, hinting at the grandeur of the venture.
—Vedant Karia
Want to get featured in the Try This Today section of My Kolkata? Mail us at trythistoday@tt-mykolkata.com.