watch
DC hands over the 'Super' mantle to pets
'DC League of Super-Pets' spotlights animals rescuing their hero masters
Published 29.11.21, 08:05 AM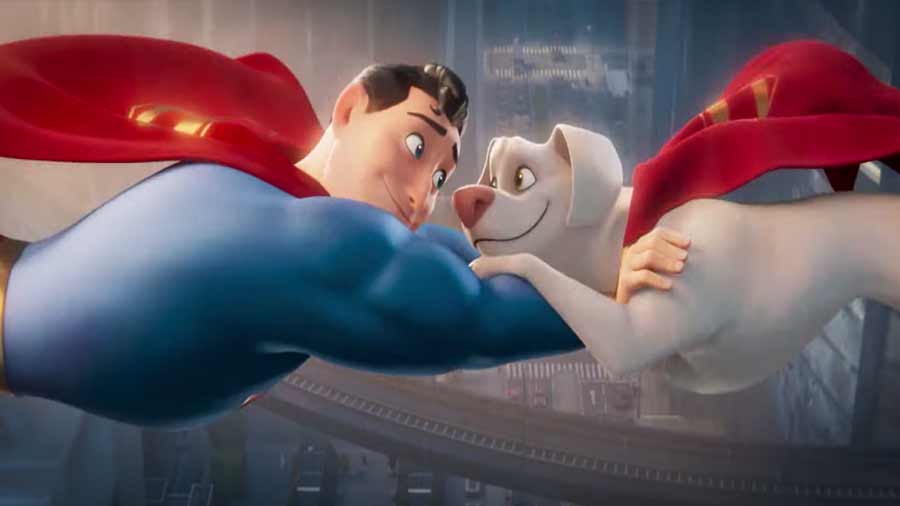 Image courtesy: Warner Bros.
DC movies have often been memed for being too dark, but their upcoming outing is looking to change this. The trailer for DC League of Super-Pets scores high on the aww-dorable meter, flipping the traditional superhero narrative in favour of super pets saving kidnapped superheroes.
The animated film will not only feature several super-powered animals from the DC Universe, but also integral members of the Justice League and the Legion of Doom. If the premise doesn't reel you in, the star-studded cast will. Dwayne Johnson leads as Krypto the Superdog, Superman's pet, while John Krasinski voices the Man of Steel. Kevin Hart, Keanu Reeves, Natasha Lyonne, Diego Luna, Marc Maron have also lent their voices to the film.
If the trailer is anything to go by, this paw-some film will provide a ton of laughs along with genuine feel-good moments when it releases on May 20, 2022.
— Vedant Karia