watch
'Community' is now on Netflix!
Plan a Community marathon this Sunday!
Published 29.05.22, 12:25 AM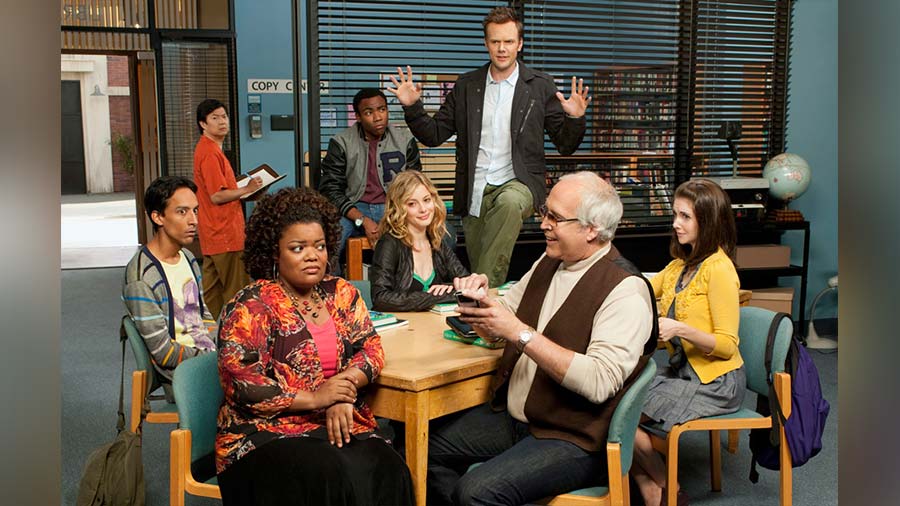 Image courtesy: Twitter
We have a brand new comfort watch to binge on this weekend because Dan Harmon's cult comedy show Community just dropped on Netflix! The show about a quirky study group at a community college was hailed as one of the best modern TV comedies and ran for six seasons, despite earning mixed ratings.
Community was also the breakout platform for many actors and comedians such as Alison Brie, Donald Glover aka Childish Gambino and Ken Jeong. The show was inspired by Harmon's own experiences of attending a community college and almost every episode was written as per Harmon's 'story circle' template, which led to some brilliant, engaging storylines.
So, grab some popcorn and spend a few hours with Troy, Abed, Annie, Jeff and Britta.