visit
Oktoberfest is back after two years!
We're setting our sights on the most happening festival in the world
Published 25.05.22, 06:01 AM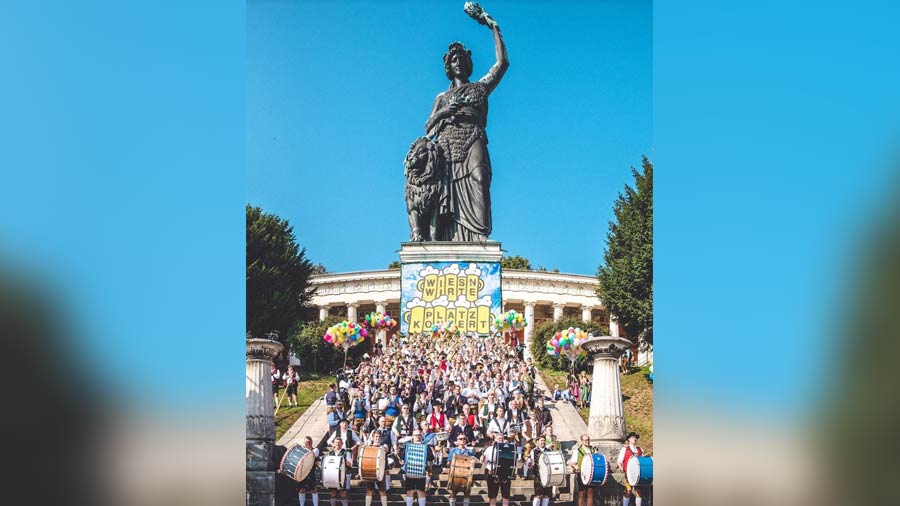 Image courtesy: Instagram
Oktoberfest is back after two whole years and if you're planning a visit, you really need to pull up your socks!
The 187th Oktoberfest will take place from September 17 to October 3, without any pandemic-era restrictions. Oktoberfest is the world's biggest beer festival that takes place at Munich's Theresienwiese, an open 100-acre space, not far from the Old Town.
"Ultimately, it's up to everyone to decide for themselves anyway whether and how much they want to celebrate at the Volksfest. I'm looking forward to Oktoberfest 2022 that I hope everyone who wants to go will enjoy it," said Munich's Mayor Dieter Reiter.
In the past few years, Oktoberfest celebrations have drawn as many as seven million visitors. There are usually six large tents, which see 12,000 people per day and you'll also spot a handful of breweries being represented on the Oktoberfest grounds. The 2022 festival will kick off with the traditional tapping of the first beer barrel in the Schottenhamel tent.