visit
Where can you find sushi boats in Kolkata?
Is this the fanciest brunch?
Published 15.08.22, 06:32 AM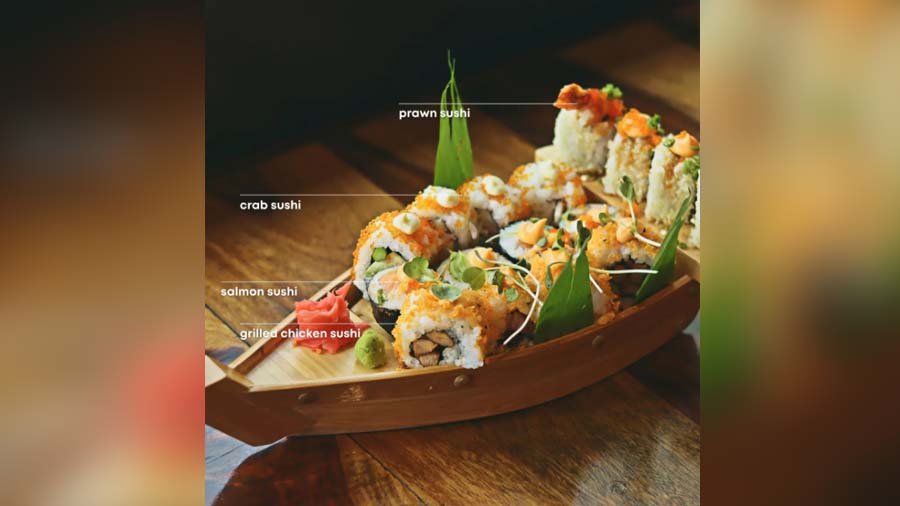 Image courtesy: Instagram
Planning an Asian brunch with your besties? Why not order a sushi boat? Momo I Am is serving a delightful carnival sushi boat featuring vegetarian (roasted veg sushi, asparagus tempura sushi, avocado cream cheese sushi, crunchy veg sushi) and non-vegetarian (prawn, salmon crab, grilled chicken) options. A sushi boat is essentially a traditional bamboo boat used in Japanese eateries to serve a curation of sushi.
It lines up a selection of amazing flavours and a number of good options so there's something for everyone.