visit
Mark your calendars for a 'fashion festival' this November
Nykaaland is making a debut in Mumbai as a one-of-a-kind beauty and fashion festival
Published 23.09.23, 09:31 AM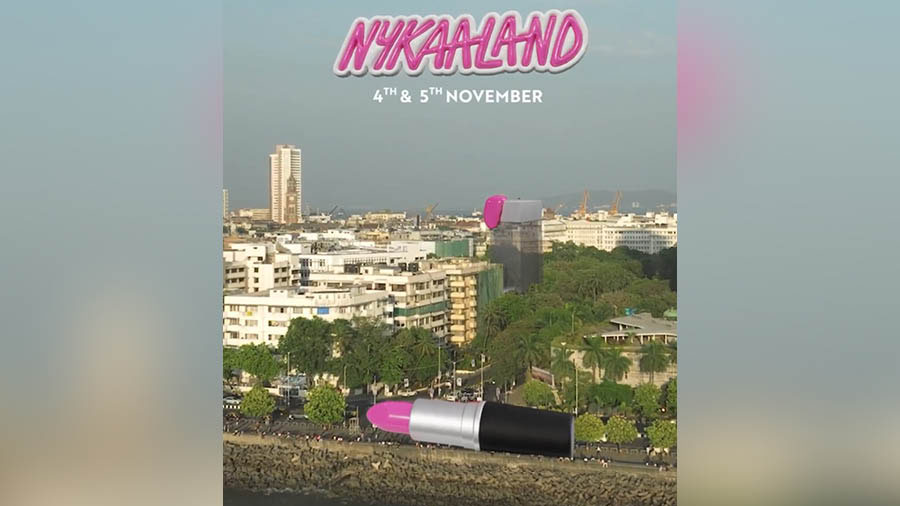 Image courtesy: @nykaaland/Instagram
If you are a beauty influencer, makeup fanatic, newbie makeup artist or a skincare junkie — or just simply interested in beauty and fashion — a trip to Mumbai might be on the cards for you this November!
India's beloved beauty and lifestyle brand, Nykaa, has announced its first-ever beauty and lifestyle festival, Nykaaland. The two-day festival, curated by Nykaa and BookMyShow Live, will be held in Mumbai's Mahalaxmi Racecourse on November 4 and 5.
The teaser of the event is already out and it seems to be a glam event! The festival will bring together 80+ brands, including big international names like Urban Decay, across make-up styling, skincare, and health and wellness. There will also be workshops led by celebrity make-up artists, live performances and some celeb spotting for sure!
While the debut edition promises all kinds of fashion magic, we are hoping the future editions of the festival will also come to Kolkata.
Passes for Nykaaland will be available on BookMyShow soon.
—Jaismita Alexander
Want to get featured in the Try This Today section of My Kolkata? Mail us at trythistoday@tt-mykolkata.com