visit
Sunday Classics: Explore the revamped Hotel Martinez in Cannes
Explore the iconic hotel which is the hub of A-listers attending the Cannes Film Festival
Published 22.05.22, 12:02 AM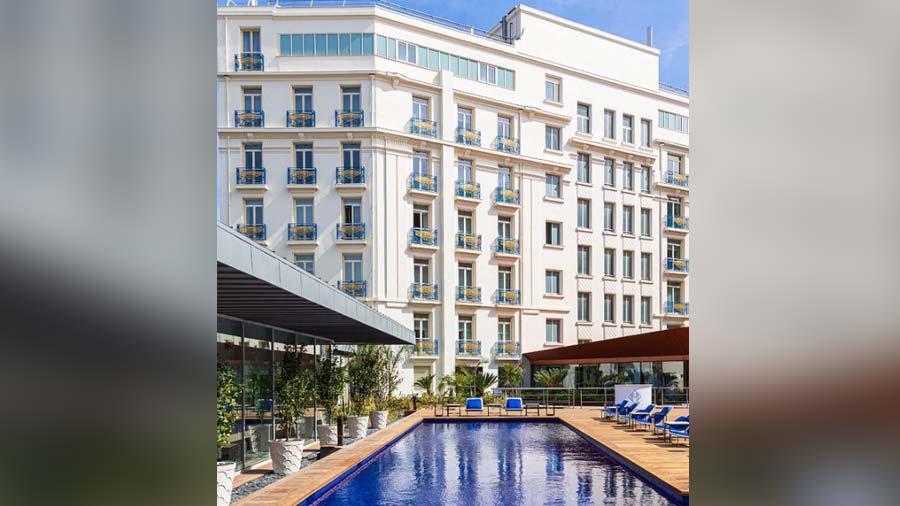 Image courtesy: Instagram
Planning to vacation like an A-lister? You can't go wrong with Hotel Martinez, which is currently home to a host of celebrities attending the Cannes Film Festival. The hotel which is part of the Unbound Collection by Hyatt, is located on the famous La Croisette Boulevard and it's just 13 minutes by foot from the Palace of Festivals and Conferences. During the film festival, life in this neighbourhood pivots completely around the Palais de Festival, where all films are screened.
In 2018, famed designer Pierre-Yves Rochon, spearheaded the renovation of the hotel to restore the original Art Deco style with a modern setting. The hotel features a Mediterranean restaurant and tea room named Version Originale and a Mediterranean garden terrace called Jardin du Martinez, situated right at La Croisette.
The best time to visit the South of France is between May and October. So in case, you're planning to travel there in a few weeks, make your bookings early.