travel
Manish Malhotra is taking his designs to a new high!
The designer has collaborated with Air India to design the uniforms of the airline crew
Published 03.10.23, 10:08 AM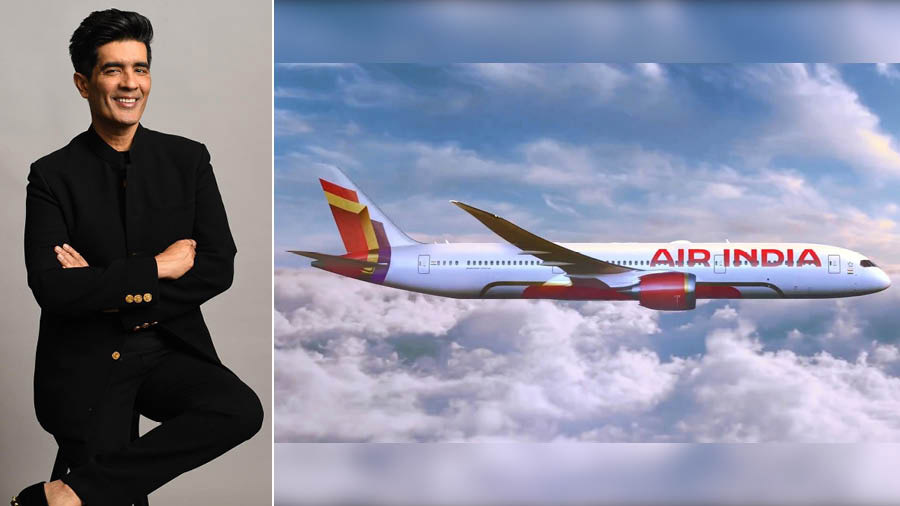 Image courtesy: @manishmalhotra05/Instagram
Manish Malhotra and Air India are giving new meaning to 'flying in style'. The Bollywood-favourite designer, recently announced his collaboration with the airline on Instagram. Reportedly, the designer has the task of creating new uniforms for the airline's 10,000-plus employees which involve cabin crew, cockpit crew and ground and security staff.
After being recently acquired by the Tata Group, Air India has been announcing big and small changes including a whole new look and insignia. Word is that the airline is doing away with the saris, which have been the attire for the crew for about six decades, and switching it to a two-piece churidar like ensemble for their female crew and suits for men.
"It's an absolute honour to collaborate with @AirIndia, our national flying ambassadors. Reimagining their uniforms is the onset of a journey of joy and collaboration, and I am excited to embark on it. #airindiaxmanishmalhotra," the designer wrote on his post announcing the collaboration.
The new look for the crew should be revealed by the end of this year.
— Urvashi Bhattacharya
Want to get featured in the Try This Today section of My Kolkata? Mail us at trythistoday@tt-mykolkata.com