travel
Check out Parno's underwater adventure in the Andaman Sea
The actress's scuba diving reel is giving us travel goals!
Published 26.08.23, 09:29 AM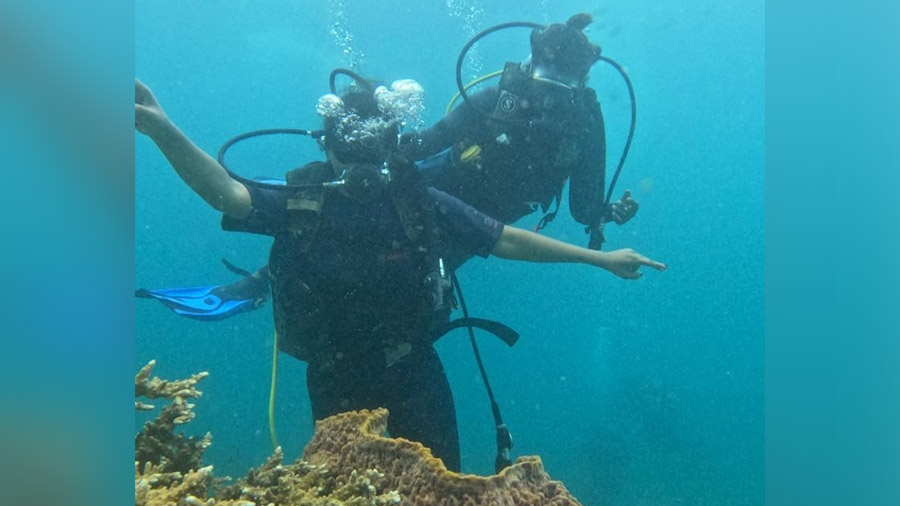 Image courtesy: @parnomittra/Instagram
Planning your next vacation? Take inspiration from actress Parno Mittrah and venture into the Andaman Islands. The actress's recent scuba diving reel is an absolute travel goal for adventure lovers. Parno takes a deep dive into the turquoise waters of the Andaman Sea greeting the underwater marine life. She says in the reel caption, "Did the impossible" and the netizens have lauded her courage. Parno's recent vacation photos and reels reveal that she has been having a fun time at Havelock Islands in Andaman. In other posts, we see her enjoying herself on a swing, running on the beach dodging the waves and flaunting her beach look. Dear Parno, your vacation updates have set the beach vibes right!
—Jaismita Alexander
Want to get featured in the Try This Today section of My Kolkata? Mail us at trythistoday@tt-mykolkata.com