social
Ujaan is soaking in the 'Wah Darj' vibes
Here's hoping for more pictures of Darjeeling…
Published 04.09.23, 09:08 AM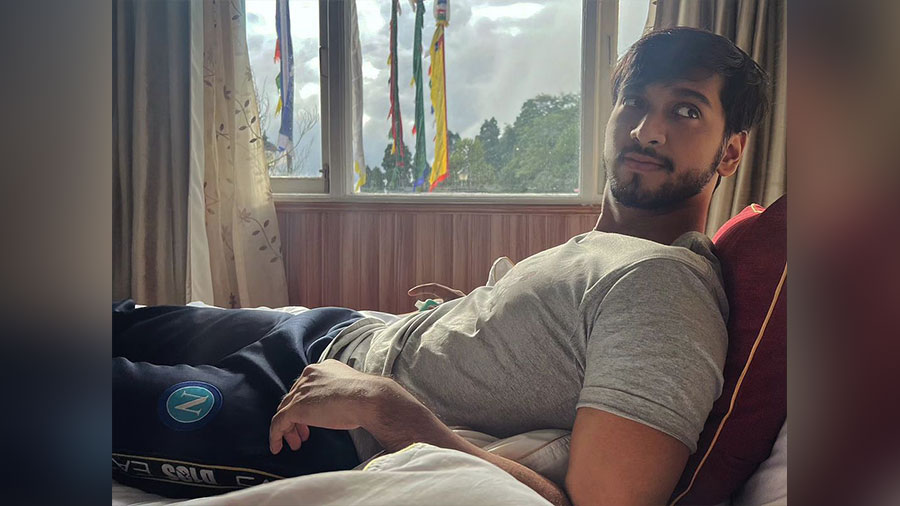 Image courtesy: @ujaanganguly/Instagram
Tollywood's latest heartthrob Ujaan Ganguly might not be posting on social media regularly, but when he does, he makes it a point to set the internet ablaze. The young actor, who has received rave reviews for his acting chops in Lokkhi Chele (2022), took to his Instagram handle recently, sharing a glimpse of himself from Darjeeling.
Captioned "Lying low 🐺", the actor can be seen relaxing in track pants and T-shirt, as a misty and windy Darjeeling peeks from the window next to him.
The #Darjeelinggram is about enough to make us visit our fav hill station soon.
P.S. We wonder if Ujaan's Darjeeling visit is just a vacay or if something is brewing in the hills…
— Pooja Mitra
Want to get featured in the Try This Today section of My Kolkata? Mail us at trythistoday@tt-mykolkata.com