social
Team Feluda lands in Darjeeling… for 'jomjomat' adventures
Are you keeping up with Feluda?
Published 22.03.22, 06:19 AM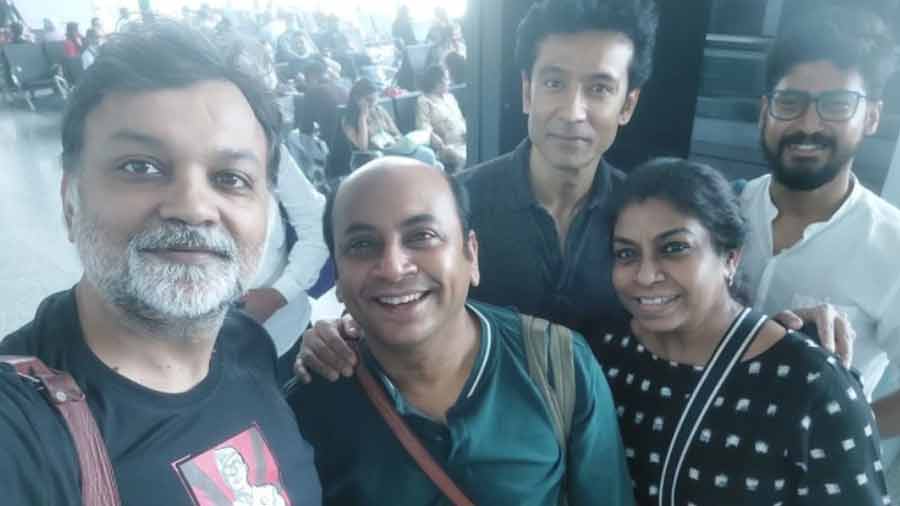 Tollywood's Feluda-verse is growing fast. A few weeks ago Sandip Ray announced his next Feluda outing, which will reportedly star Anirban Bhattacharya in the role of the super sleuth. And this week, Srijit Mukherji started shooting his next Feluda movie along with Tota Roy Choudhury and Anirban Chakrabarti. The trio even shared a picture to mark the beginning of their journey. Srijit's next Feluda outing is based on the popular story Darjeeling Jomjomat, which will see Feluda investigating the murder in Darjeeling, amid the shooting of a film, based on Lalmohan babu's novel.
"I am the happiest when I shoot for Feluda. Because that ten year old boy born at 5/A Indra Roy Road, who used to get his school tiffin from Sri Hari, watch his Boidurjo Rawhoshyo at Bijoli and buy his thin Feluda books from Bhowanipore Book Bureau, will visit me frm tomorrow, sit beside me at the monitor and laugh and cry with me as we recreate memories," the director wrote on Instagram.