social
These B-town boys are biking through Europe
We wonder if they stopped for autographs
Published 12.05.22, 06:18 AM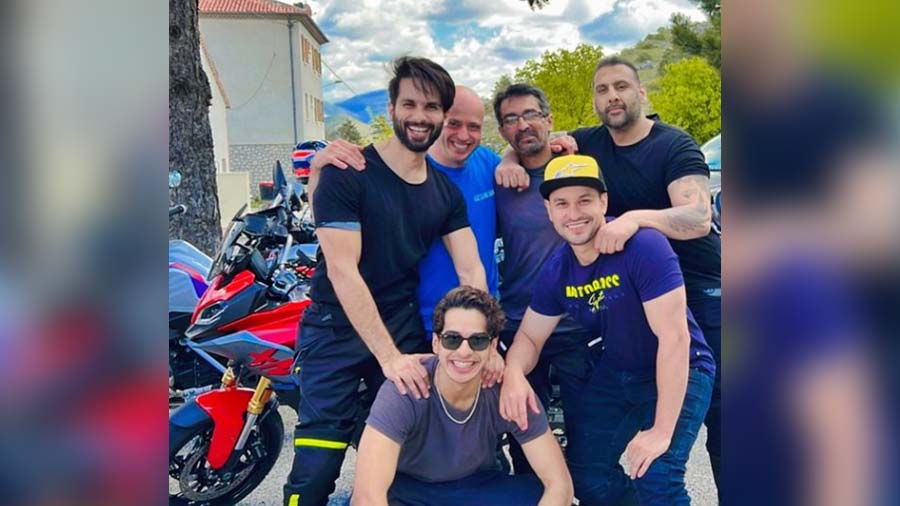 Kunal Kemmu, Shahid Kapoor, Ishaan Khatter, film writer Raja Menon and blogger Suved Lohia are on a bike tour through Europe. In an Instagram post, Suved shared the group is currently in France for Euro Biking Trip 2022. Some of their pitstops include Comps-sur-Artuby and Pont De L'artuby.
The squad is seen wearing biker gear and in some images, the boys are also spotted with their bikes.
It's not clear how long the group will be in France or where their next tour stop is but the Bollywood squad sure is having fun on their European sojourn.