social
Is Kareena Kapoor Khan hinting at a '3 Idiots' sequel?
The actress shared a video where she expressed a possibility of the same
Published 25.03.23, 06:19 AM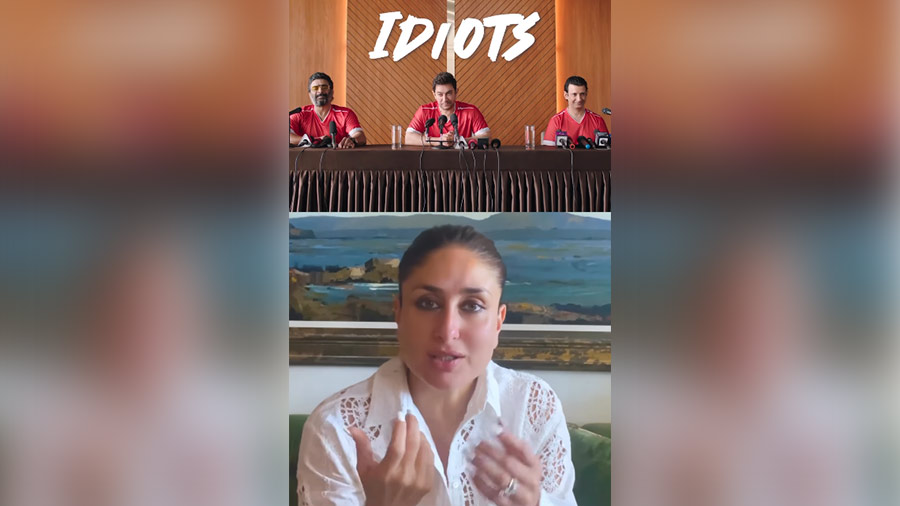 Image courtesy: Instagram
Hindi cinema changed in 2009 when 3 Idiots banded together to give us a story of friendship that transcended college grades and classrooms. Fourteen years later, we and Kareena Kapoor Khan smell a sequel!
The actress posted a video and shared a picture of Aamir Khan, R. Madhavan and Sharman Joshi at a press conference, conveniently titled 'Idiots'. She expressed her shock at not being invited, speculating that the trio were "conspiring" to shoot a sequel without her. If that wasn't enough, she even wondered if Boman Irani was aware of it, and hurried off to call him. Whatever it is, we sincerely hope that Raju Hirani and company have another heartwarming story about excellence over success in the works, bringing the gang back together!
— Vedant Karia