social
Ever wonder how handmade pasta is made at your favourite bistro?
BRB… after we make a quick stop at oMo's for lunch
Published 23.03.22, 05:46 AM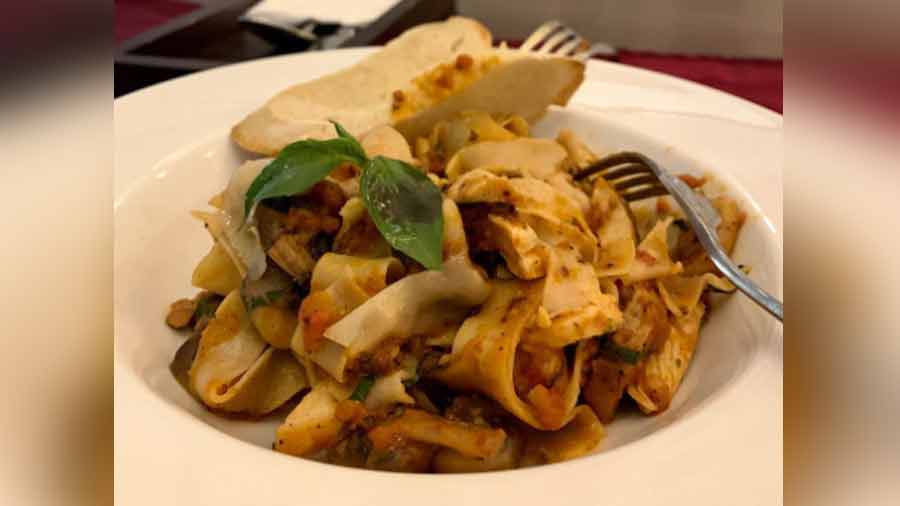 We love some good gourmet pasta for brunch. South Kolkata's European bistro oMo offers a selection of delicious pasta on its menu, which are freshly made, in-house. The restaurant recently shared a glimpse into their kitchen and a sneak peek into how their pasta is made from scratch, by chef Manish. "If you're wondering why your pasta didn't come fasta…. We make our pasta in house, fresh and so delicious….We believe in slow cooking processes that bring out the best in ingredients. Visit oMo to explore the flavours of Europe, and relish every single bite," the brand wrote on Instagram.
oMo Bistro offers a selection of fettuccine, farfalle and even some delicious risotto. Drop in for brunch or order in their signatures.