social
Rohit Bal shares an old photo of Arjun Rampal, netizens go wow!
The "Beyond stunning" photo quite literally makes the day
Published 26.03.23, 10:16 AM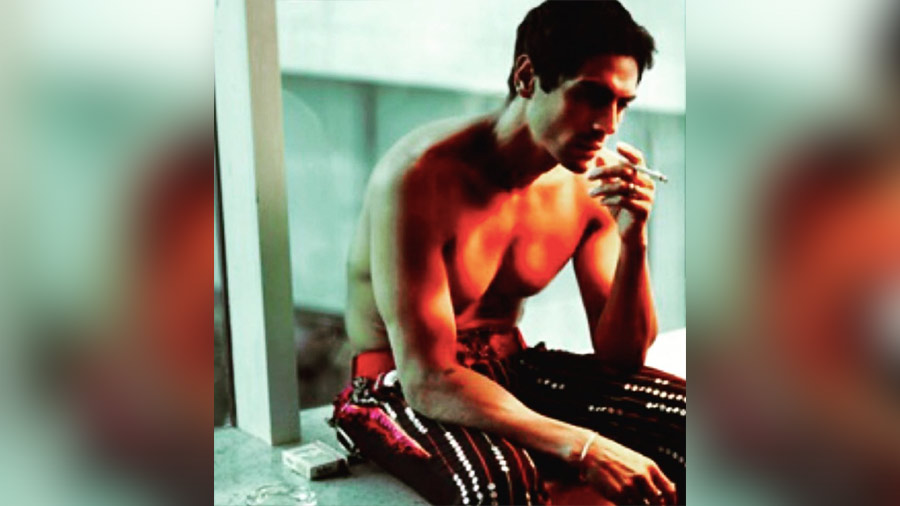 Image courtesy: @rohitbalofficial/Instagram
Ace fashion designer Rohit Bal, who recently took to Instagram with an old photo of national crush Arjun Rampal, has set the netspace and the hearts of the netizens on fire. While it is now almost legit to name the havoc The Rampal Effect, the model-turned-actor looks like a god in the snap.
Captioned "Perhaps the most beautiful man in the world…" Rampal with an unmindful look on his face and flaunting his chiselled abs looks like a portrait that makes it really hard to not keep looking. The model can be seen in a "Mother of Pearl embroidered trousers" by the designer, making us stare in awe at the fashion guru's creative genius.
— Pooja Mitra