social
Chase away the winter blues with some Beef Rezala, Bengali style!
This spicy dish — along with rice and salad — makes your day special indeed
Published 17.11.22, 06:19 AM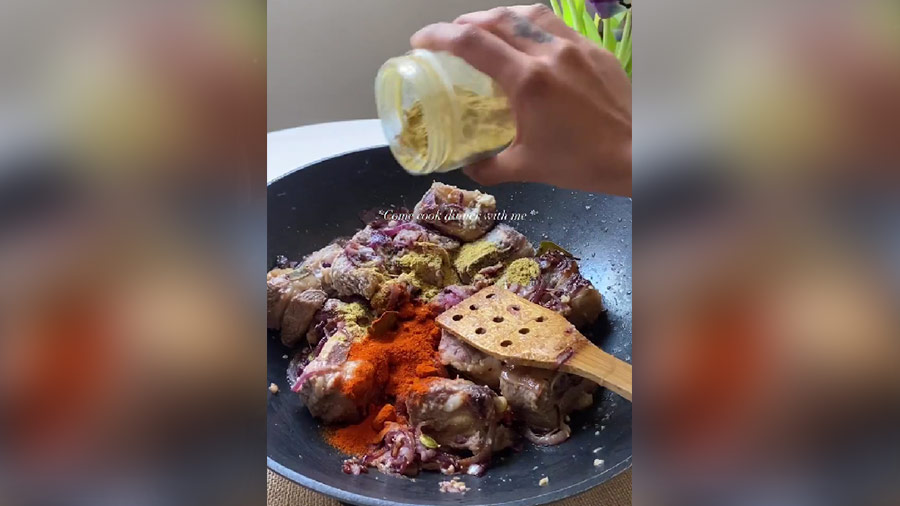 Image courtesy: Kumkum Kalam/ Instagram
Looking to shift course from the usual dal and bhaat for lunch or dinner? This winter, spice up your palate with some yummy Beef Rezala, inspired from this video by Kumkum Kalam. Choose a simple rezala recipe that you can cook at home, add some of the meatiest beef available in the market, heat up the traditional Bengali bhaat and slice some cucumbers, onions, tomatoes and carrots to make the perfect salad. Don't forget to throw in some potatoes in the rezala, for what is the Bengali touch without fat, round potatoes.
— Subhadrika Sen