social
Bipasha and Karan's daughter has the sweetest 'daak-naam'
The little doll has got everyone going 'aww' on social media
Published 07.06.23, 09:22 AM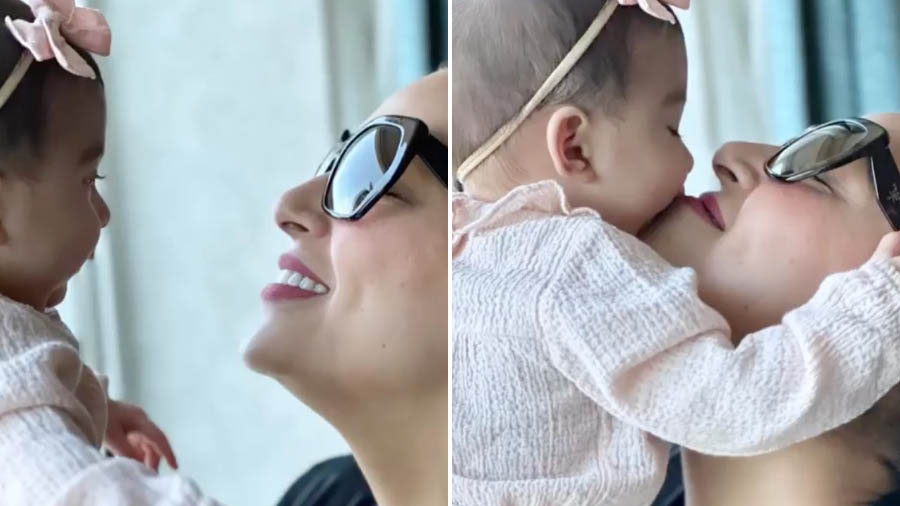 Image courtesy: @bipashabasu/ Instagram
Bipasha Basu and Karan Grover's bundle of joy, Devi, has an adorable new 'daak-naam' that's got everyone going "aww" on social media. Say hello to "Mishti"!
Seriously, how cute is that? Mishti means "sweet" in Bengali.
We can imagine how little 'Mishti' must charm everyone with her infectious giggles and twinkling eyes. We're excited to see more glimpses of this adorable munchkin and watch her grow into her adorable nickname. Until then, let's all raise a toast to Mishti and her parents for giving us something sweet to talk about in tinsel town. Here's to many more delightful moments with the Basu-Grover family. Cheers!
— Ananya Kesh