social
Wait, what? Farhan-Rancho-Raju had a reunion!
Team '3 Idiots' was seen together promoting Sharman Joshi's film, 'Congratulations'
Published 09.02.23, 06:35 AM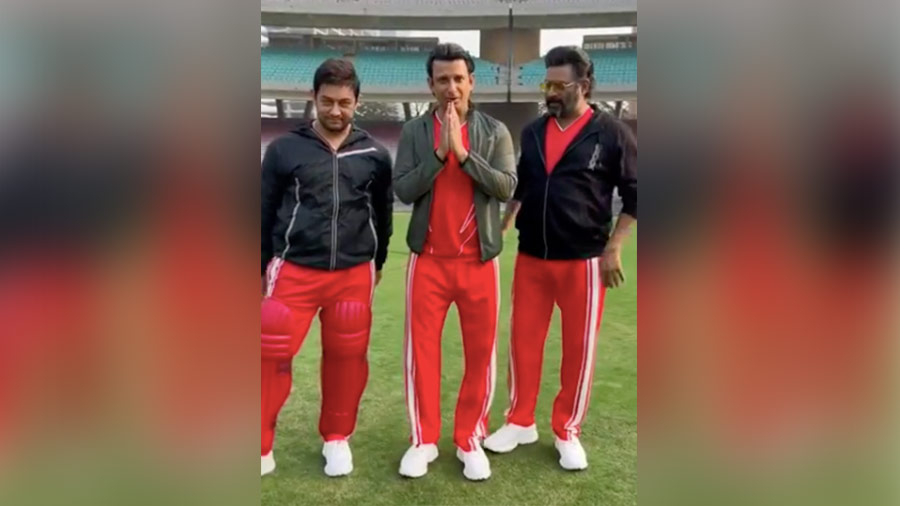 Image courtesy: @sharmanjoshi/Instagram
"Aal izz well" because Farhan, Rancho and Raju recently met and set the internet on fire! The 3 Idiots trio were seen sporting red tracksuits in a stadium where they promoted Sharman Joshi's Gujarati film Congratulations. Written and directed by Rehan Chaudhary, the film also has Manasi Parekh, Mehool Desai, Jayesh Barbhaya, Ami Bhayani and others along with Sharman himself.
While the video made the fans nostalgic, co-star of Congratulations, Manasi Parekh, commented "This is epic !!!!" under the video.
An interesting story with an interesting storyline, the story revolves around a couple Aditya and Ragini. The film dwells on their individual stands on parenthood, leading Aditya to embark on a journey to become the first pregnant man.
— Pooja Mitra