social
Which of these Bollywood stars gives you Ken-like feels?
Welcome to the Barbie universe where Ken is Indian
Published 29.07.23, 09:14 AM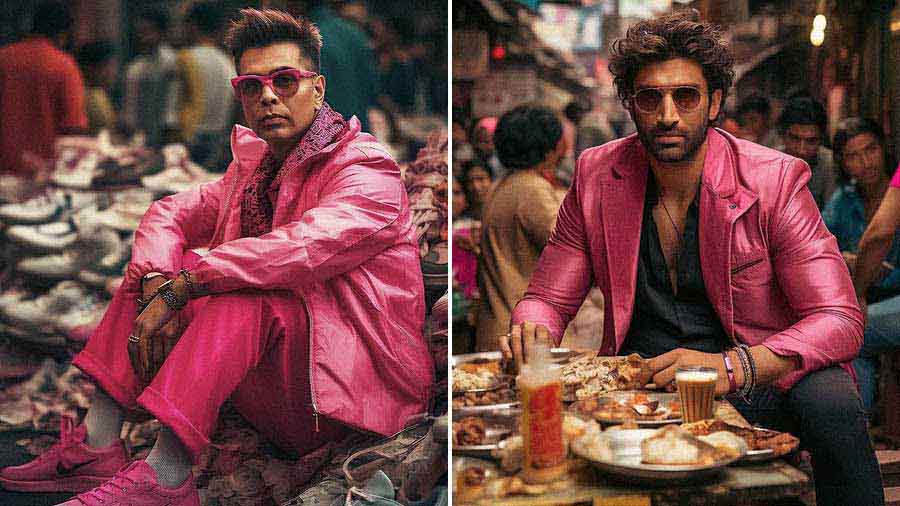 Image courtesy: @ajiolife/Instagram
While it surely feels that the world around us had been sprinkled in hues of pink post Barbie's release, the film has also done wonders in inspiring trends in F&B, fashion and hairstyles.
And now, Ajio, a fashion brand, has reimagined leading Bollywood men using #AIArt to create Indian versions of the character Ken essayed by Ryan Gosling in Barbie. You've got Karan Johan, who's got a new nickname – Ken Johar, sporting different shades of pink, the legend Amitabh Bachchan looking suave in a metallic-pink jacket and shirt, and others who are just waiting to steal your heart with their Ken avatars. Check out the link below!
- Nitin Waghela
Want to get featured in the Try This Today section of My Kolkata? Mail us at trythistoday@tt-mykolkata.com