social
AI reimagines 'F.R.I.E.N.D.S.' as kids
The photos are just so cute!
Published 25.09.23, 09:25 AM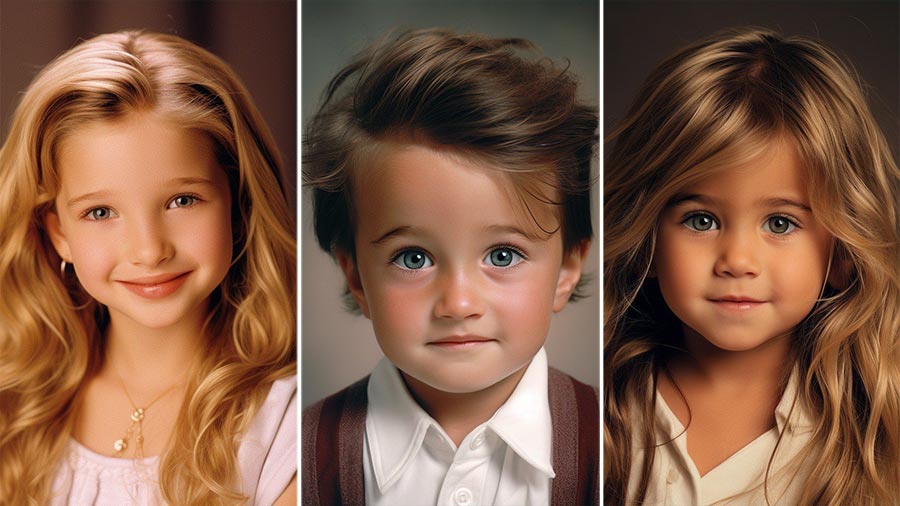 Image courtesy: @a.i.deas/Instagram
Monica, Rachael, Phoebe, Joey, Ross and Chandler as kids — can there be anything better (in Chandler's voice)? Spotted on the Instagram handle @a.i.deas, AI reimagining the F.R.I.E.N.D.S. cast in this avatar is perhaps the cutest thing on the internet. Monica looking like a doll, Rachael's divaness even as a child and Phoebe's infectious smile — these images are too accurate! We also cannot get over Chandler's wide-eyed wonder, Ross's famous pout and frown, or Joey's messy hair and don't-care look.
The adorable photos have made it impossible to not hop on a F.R.I.E.N.D.S. re-binge watch, what say?
P.S. Don't miss AI's take on Janice.
– Pooja Mitra
Want to get featured in the Try This Today section of My Kolkata? Mail us at trythistoday@tt-mykolkata.com