register
Varun Grover is getting his comedy stand-up to Kolkata!
This countrywide laughathon starts in Delhi and ends in the city, this September
Published 30.07.23, 09:50 AM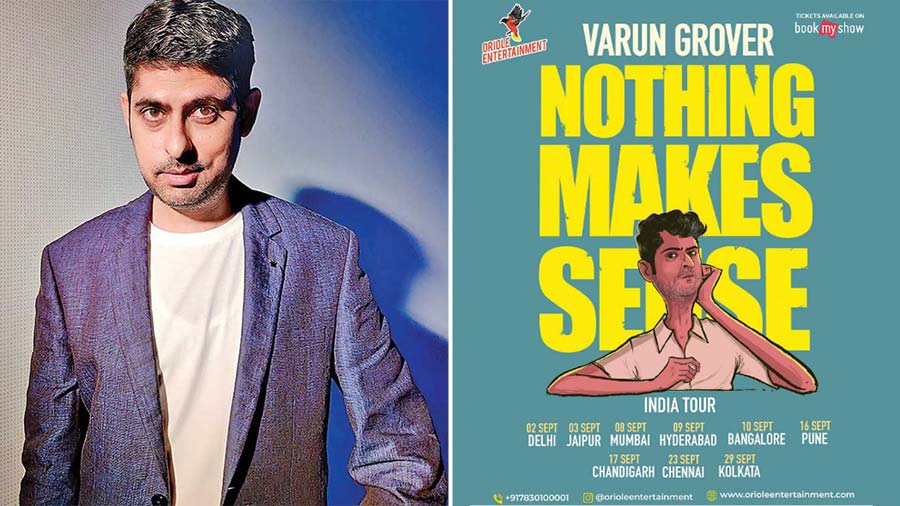 Image courtesy: @vidushak/Instagram
After Vir Das and Trevor Noah, comedian Varun Grover has announced an India tour. September sure promises a lot of laughs, as the stand-up comic will be touring with his set Nothing Makes Sense, performing at nine different cities to keep his audience ROFLing with his new set of jokes and stories. The tour takes off in Delhi on September 2 and makes its way to Jaipur on September 3, Mumbai on September 8, Hyderabad on September 9, Bengaluru on September 10, Pune on September 16, Chandigarh on September 17, Chennai on September 23 before ending at Kolkata on September 29. According to the comedian's Instagram post, this is his first ever solo stand-up tour of India and he plans on adding more cities during the second leg of his tour.
—Urvashi Bhattacharya
Want to get featured in the Try This Today section of My Kolkata? Mail us at trythistoday@tt-mykolkata.com