register
Showcase your culinary skills at the Serendipity Arts Festival
The Panjim based festival is accepting applications for Culinary Stalls
Published 26.09.23, 09:08 AM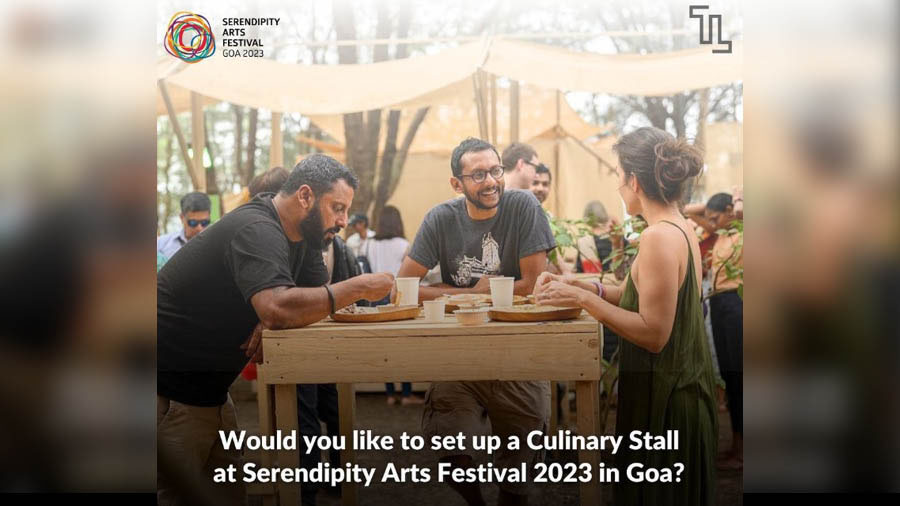 Image courtesy: @cheftzac/Instagram
Who says Goa is only a place to party?
From December 15 to 23, Panjim will be lit up for the Serendipity Arts Festival, a melting pot of people and culture. If you're a chef, restaurant, or food brand that has the potential to serve up a storm at the festival, they're accepting applications for culinary stalls. The festival has shared an application form via their Instagram page. The vision behind this is #DoingGoodThroughFood, and the curators are looking to foster deeper connections between those who prepare food and those who eat it.
Interested parties need to fill the form before September 30 to register. This is a chance to showcase your flavours at one of the biggest galas in the country!
— Vedant Karia
Want to get featured in the Try This Today section of My Kolkata? Mail us at trythistoday@tt-mykolkata.com