listen
Sunday Classics: Stephen Fry reading 'Sherlock Holmes'
The British actor, writer and comedian narrates the sleuth's stories
Published 12.09.21, 12:33 AM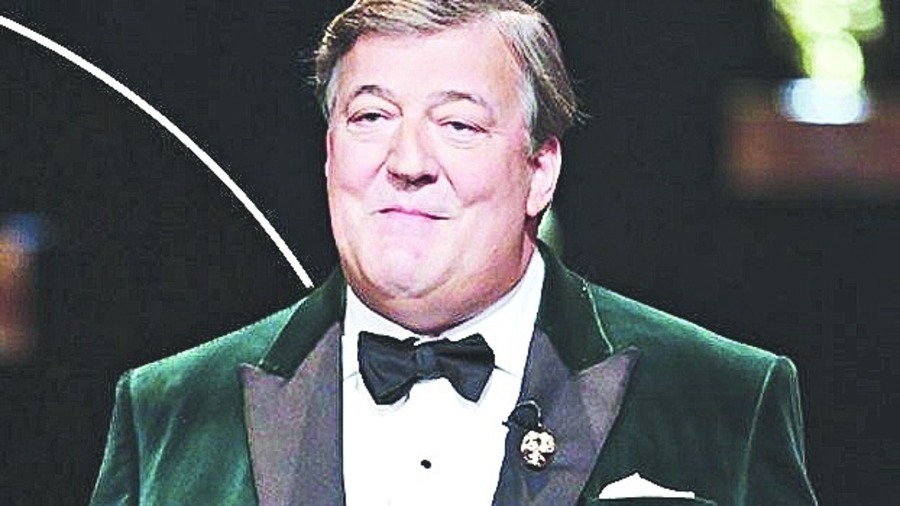 Stephen Fry
Image courtesy: Telegraph Picture
Pour your Sunday cuppa (even if you had a Mrs Hudson, remember she wasn't your housekeeper and you wouldn't be served one), put your feet up and plug your earphones in and lose yourself in the world of 221B Baker Street as Stephen Fry narrates four novels and five story collections of Sherlock Holmes in his rich, mellifluous voice.
Starting with A Study in Scarlet and ending with His Last Bow and The Case-Book of Sherlock Homes, Sherlock Holmes: The Definitive Collection on Audible is a 72 hour-long aural delight.
Fry offers personal introductions to each of the nine books that cover everything from his first reading of the character to why Conan Doyle wrote Sherlock Holmes and even adaptations. It is a treat for the fans of either Arthur Conan Doyle, Sherlock Holmes or Stephen Fry.
And it is triple the treat if you are all of the above.