listen
Sunday Classics: 'Machine Head' by Deep Purple
Rock out to this classic album as it turns half a century this year
Published 23.01.22, 12:15 AM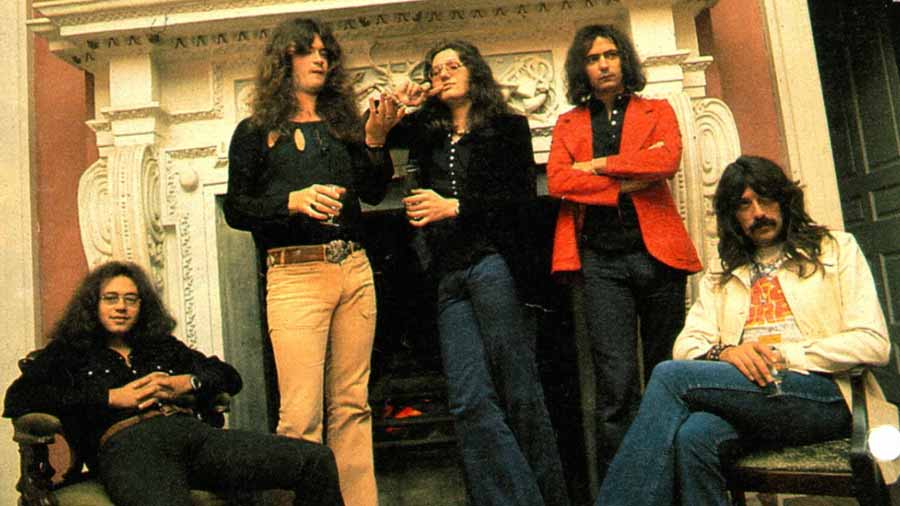 Image courtesy: YouTube
The pioneers of heavy metal – Deep Purple – released their sixth studio album Machine Head, 50 years ago on March 25. The lineup of the troupe at the time of Machine Head included Ritchie Blackmore on the guitar, Ian Gillan on vocals and harmonica, Roger Glover on bass, Jon Lord on keys and Ian Paice on drums.
Machine Head stands out as an album on several counts, Lord's piano solo on Pictures of Home and Blackmore's guitar solo on Highway Star being the leading ones. However, a true testament of the troupe's talent is the album's title track – Highway Star. Written on a tour bus while answering a journalist's question about their songwriting process, the track features the band's hallowed guitar riffs – that were churned up on spot!
"It started out as a bit of a joke, we thought we'd give them a glimpse. Ritchie got a guitar and started playing. Ian started warbling about cars then I came up with the title and it just got thrown together," said Glover in an interview. In fact, Deep Purple played 'a sort of embryonic version' of the tune that night.
The album's biggest hit Smoke on the Water is inspired by the fire at Frank Zappa's concert in Montreux Casino – where Deep Purple travelled to record this very album in The Rolling Stones' mobile studio. The album's infamous cover art draws inspiration from the same escapade.
– Lygeia Gomes