listen
Ignite the spirit of freedom with 'Ek Ho Pukar' from 'Bagha Jatin'
Rupam Islam's powerful voice is sure to give you goosebumps!
Published 02.10.23, 09:07 AM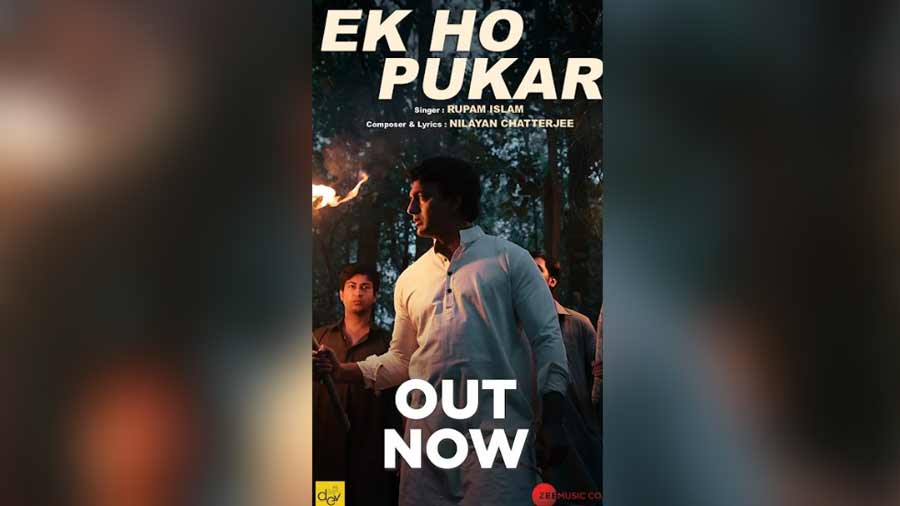 Image courtesy: @deventertainmentventures/Instagram
The movie Bagha Jatin, starring Dev and Sreeja Dutta in the lead roles, has unveiled its song Ek Ho Pukar. It is a patriotic song that celebrates the spirit of freedom and revolution inspired by the life of Bagha Jatin, a revolutionary from Bengal who fought against British colonial rule.
The song is sung by Rupam Islam and the music is composed by Nilayan Chatterjee. The first look of the song features Dev as Bagha Jatin, leading a group of revolutionaries in a battle against the British forces. The movie, directed by Arun Roy and produced by Sreeja Dutta, will release on October 19.
— Jaismita Alexander
Want to get featured in the Try This Today section of My Kolkata? Mail us at trythistoday@tt-mykolkata.com