listen
'Small Letters' by Borno Anonyo
Simple. Powerful. Beautiful. On Loop.
Published 20.10.21, 07:29 AM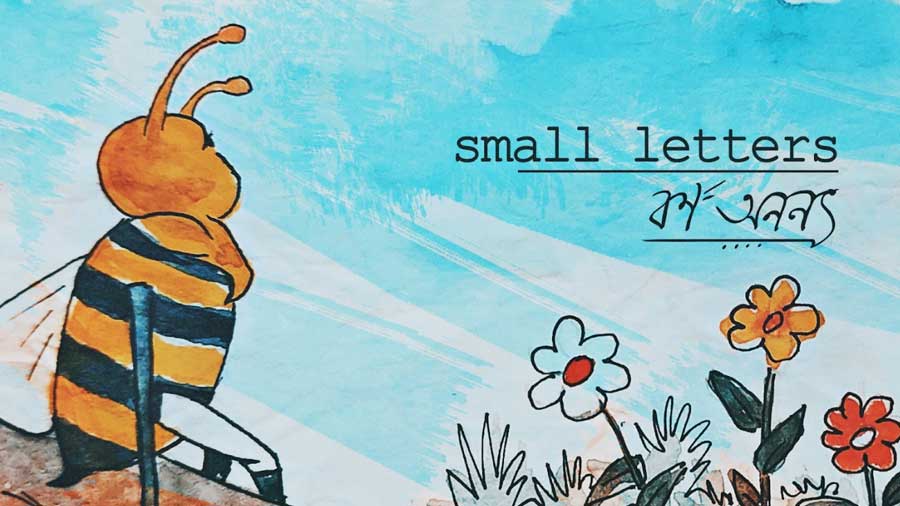 Image courtesy: Borno Anonyo's Facebook Page
Borno Anonyo's new ten-track album Small Letters take listeners on a voyage into the untouched corners of consciousness. Be it 'Akash bhora surjo tara' chanted as a war cry in 'Hok Kolorob', the mellifluously styled 'Aro ekta raat,' the recitation of Jibananda's 'Abar Asibo Phire,' or the opening title 'Khoda Tallar Neel Akash', each track is a lyrical marvel. The songs have been mostly penned and composed by Satyaki, Nabamita, Dwaipayan, and Rajarshi and though they're armed with simple words, their symphonic flows stir a lyrical revolution in you.
P.S.- Don't miss Satyaki Banerjee strumming magic on Dotara (for all the Satyaki Banerjee fans in the house)!
- Pooja Mitra